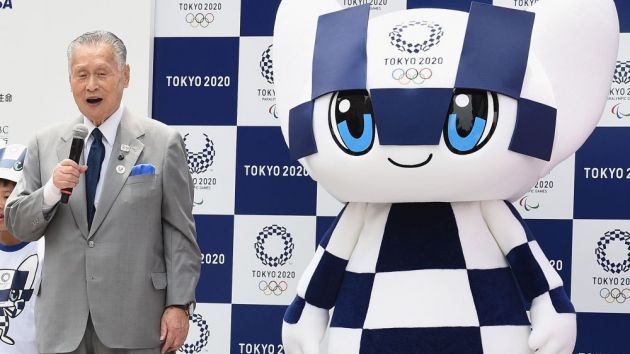 The cost of the 2020 Tokyo Olympics is likely to reach US$25 billion, a report released by the Japanese government's Board of Audit has revealed.
The figure, which is almost four times the US$7.3 billion fee first declared in the country's successful 2013 bid, comes despite claims from both local organisers and the International Olympic Committee (IOC) that spending was being cut.
According to the study, the major issue relates to debate over what falls under the banner of 'Olympic spending'.
In December 2017, the number first rose from its initial projection to US$12 billion, before Tokyo's governor, Yuriko Koike, stated that an extra US$7.2 billion would be required for a variety of additional developments, including readying facilities for use during the Paralympics, as well as promoting tourism.
In the latest 178-page Board of Audit research study, it was revealed that the US$19.1 billion costs had risen again, with the government proving to have overspent by US$6 billion in December 2017, taking the figures to the current number of US$25 billion – the equivalent of 2.81 trillion yen.
The IOC and the Japanese organisation committee, which is led by former prime minister Yoshiro Mori, disagree with the meaning of 'Olympic spending'. They believe that external schemes such as tourism and volunteer-training should not count as costs directly related to the Games, arguing that they are "regular administrative costs."
In a statement given by organisers to the Associated Press, it was suggested that expenditures caused by 'inbound tourism, road constructions, subsidy for creating a hydrogen society, and even improving accuracy of weather forecasts with better satellites' should not be classed as Olympic costs.
However, the Audit report includes them as such, and further criticised the organising committee for not deeming costs incurred through doping facilities or security services as worthy of inclusion in the budget.
It is expected that close to 80 per cent of the US$25 billion mooted costs will be paid through taxpayers' money.
The news comes despite the IOC promoting a need for economic prudence from its hosts as the organisation looks to ensure that its events remain sustainable in the long-term amid fears that recent failed legacies and enormous debts have warned potential host cities off bidding.