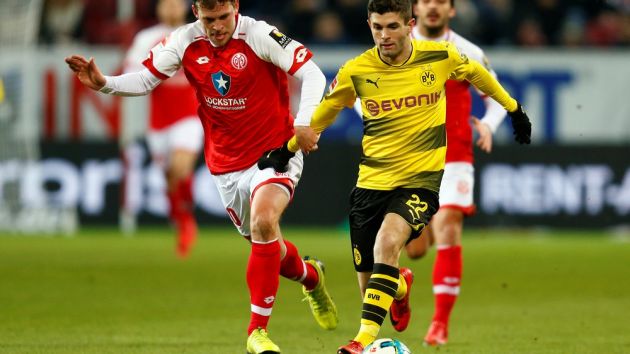 Tipico has announced a partnership with the German Football League (DFL) until the end of the 2020/21 season.

Under the terms of the deal, the sports betting and casino games provider will sponsor the top two tiers of German club soccer, the Bundesliga and the 2.Bundesliga.

The agreement, which was brokered with the Bundesliga International subsidiary of the DFL, is effective immediately, and sees Tipico receive rights to use the leagues' respective logos in its advertising campaigns.
From the 2018/19 season, the company will also receive a first-right option in DFL media contracts, as well as a 'matching offer right' which pertains to special forms of advertising for national licencees and sector exclusivity for corresponding bookings.

In addition, Tipico will be be promoted across DFL digital platforms, with its logo to feature on the Bundesliga homepage and on the DFL app.

The commercial use of club rights was not included in the agreement, which focuses on the Germany-speaking countries of Germany, Liechtenstein, Luxembourg, Austria and Switzerland.
German sports news outlet Sponsors.de estimates that the betting company will pay between €15 million and €17 million (US$18 million and US$20.3 million) for the three-and-a-half-year contract.

The DFL also has partnerships with gambling companies Bwin and Lotto. Tipico also has sponsorship agreements with Bundesliga teams FC Bayern Munich, Hamburger SV and RB Leipzig.