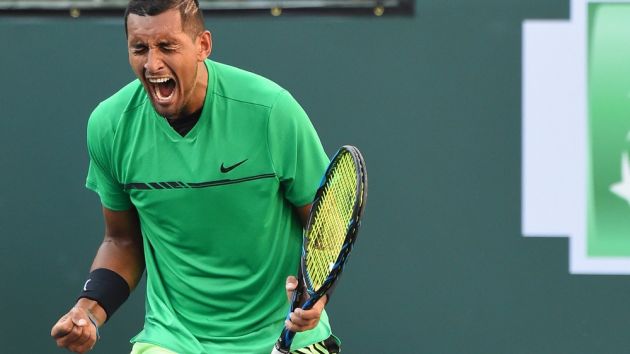 Tie Break Tens, a new short-from variant of tennis, will make its Australian debut in Melbourne in 2018.
A tournament in the new format will be played on 10th January on Court One at Melbourne Park, the home of the first Grand Slam of the tennis season, the Australian Open.
A Tie Break Tens match consists of a super tie-break to ten points, meaning that a full tournament can be held in one night. It was first played in December 2015 at London's Royal Albert Hall, where Britain's Kyle Edmund defeated compatriot Andy Murray in the final.
The tournament organisers have confirmed that former world number one Novak Djokovic will headline an eight-man field competing for the US$250,000 on offer. Controversial Australian star Nick Kyrgios has also been slated for the event, which will help raise funds for his charity for disadvantaged young people, the NK Foundation.
Kyrgios said that he "can't wait to get out on court" and play the format that he believes "really suits my game style", adding that it was a great opportunity to "raise awareness for the NK Foundation".
"I'm delighted we will be presenting Tie Break Tens on the eve of Australian Open 2018," said Craig Tiley, the Australian Open tournament director. "The format has created a lot of interest and we look forward to seeing some exciting matches. It's fast, it's flashy and heaps of fun for everyone.
"These events are a great way to attract new audiences to tennis and Tie Break Tens will definitely whet the fans' appetite for high-calibre tennis before the Australian Open gets underway."