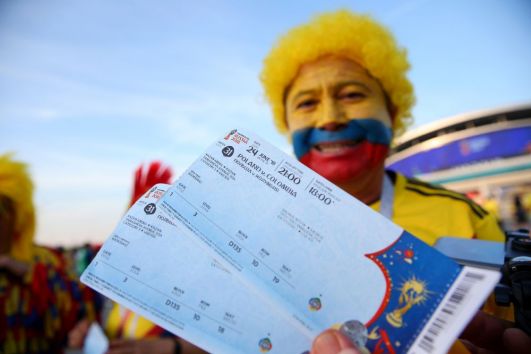 American ticket sales and distribution company Ticketmaster has announced that it is to close its secondary ticketing platforms in order to focus its services on a centralised system.
Seatwave and Get Me In, both subsidiary sites of Ticketmaster, will be shut down amid increasing pressure on ticketing company's such as Ticketmaster to prevent touts from purchasing tickets for major sporting events and redistributing them for a profit on other sites.
Ticketmaster's new website will launch in the United Kingdom and Ireland in October, with the centralised platform launching in Europe from 2019. As part of the plan to close down Get Me In and Seatwave, neither will have new events advertised on their sites.
The new single platform will allow Ticketmaster to control and prevent customers from reselling at extortionate prices. Buyers will still be able to resell tickets through the Ticketmaster website, but will not be permitted to do so at any price above face value. This regulation is only subject to exception in the case of the 15 per cent booking fee present on every ticket. As part of the relaunch, original and resale tickets will be differentiated through colour coding on seating plans, in order to improve the company's transparency levels.
In a blog about the move on Ticketmaster's website, the business said: 'That's right, we've listened and we hear you: secondary sites just don't cut it anymore and you're tired of seeing others snap up tickets just to resell for a profit.
'All we want is you, the fan, to be able to safely buy tickets to the events you love. So, we're launching a fan-to-fan ticket exchange on Ticketmaster, where you can easily buy tickets or sell tickets you can't use through our website or app, at the price originally paid or less.'