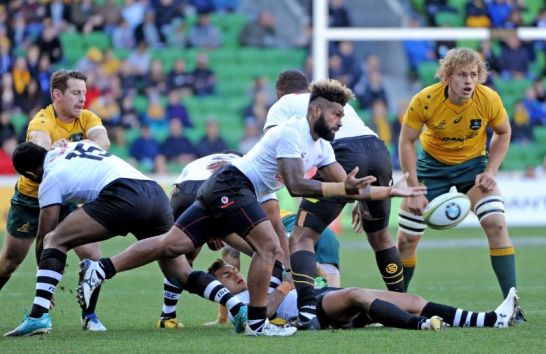 Rugby: Gullivers Sports Travel has been named as the official supporter travel partner for the Guinness Pro14 Final Series, the season finale of the top-tier rugby union competition for clubs from Ireland, Scotland, South Africa, Wales and Italy. The Final Series begins with the quarter-finals on 4th May 2018, with the final set to be held in the Irish capital of Dublin on 26th May.
Also in rugby: Fiji-based pay-TV service Sky Pacific has acquired the rights to show seven live matches from this year's autumn international rugby union matches in Europe. The network will show a single Fiji tie - against Ireland on 18th November - along with six other games featuring the likes of England, Australia and South Africa.
Martial arts: Chinese Taipei has been confirmed as the host of the 2019 World Combat Games after the Global Association of International Sports Federations (GAISF) signed an agreement with officials from the country at the International Federations Forum in Lausanne. At present, 15 sports are expected to represented at the Games, including boxing, wrestling, taekwondo and fencing.
Surfing: The French coastal town of Anglet has renewed its agreement with the World Surf League (WSL) for a further three years. The town, part of the Bayonne-Anglet-Biarritz urban area, will continue to host the Pro Anglet and Surf de Nuit events until 2020.
Golf: Security screening provider Rapiscan Systems has inked a deal to become the title sponsor of the next three PGA Tour Champions events at the Fallen Oak golf course in Biloxi, Mississipi. The first Rapiscan Systems Classic will be held in 2018, with the deal running until the 2020 edition of the seniors' competition.
Lacrosse: Signature Lacrosse has become the official ball provider to America's National Lacrosse League (NLL) after signing a deal with the competition's organisers. The agreement covers the 2017/18 NLL season.