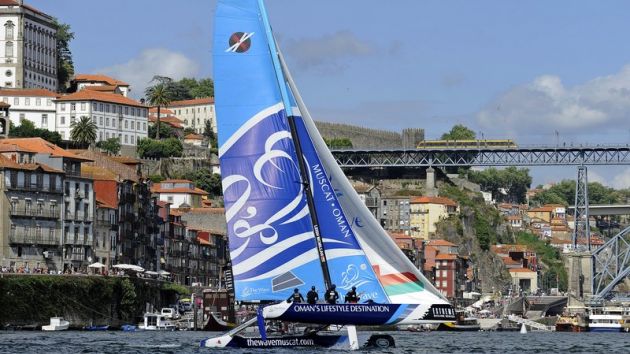 The Wave, a leisure and lifestyle complex in the Omani capital Muscat, has extended its major commercial partnership with the country's sailing programme for a further three years.
In particular, The Wave will continue to support Oman Sail's Extreme 40 sailing team (pictured), which has won the past two Extreme Sailing Series titles. The resort has title sponsorship rights to the boat.
"The Wave, Muscat is very proud to renew its partnership with this elite multihull racing team," said Hawazen Esber, the chief executive of The Wave, Muscat.
"This is the fourth year of our partnership and we are pleased to be able to continue our strong relationship with Oman Sail in providing opportunities for young Omanis to perform on the world sporting stage. At The Wave we aim to provide a platform for excellence in all the fields in which we operate. We are delighted to be able to support Oman Sail's fantastic work in the world of sailing through this partnership."
Oman Sail chief executive David Graham added: "Oman Sail is honoured to represent The Wave, Muscat again on the Extreme Sailing circuit. The team has achieved superb results both on the water and in forming our Omani sailors over the last two years."
The Wave's latest project, a major retail precinct, is set to open in June. The resort already comprises over 1,200 luxury properties, an 18-hole golf course and a 400-berth marina.