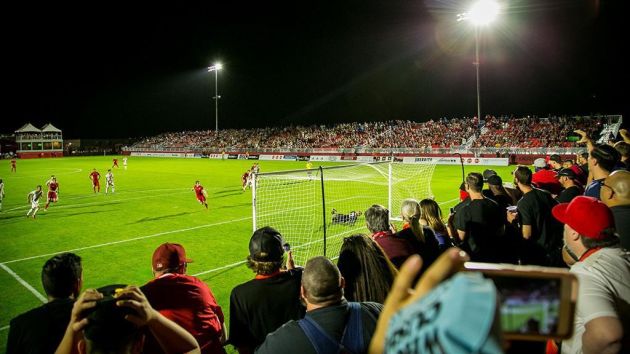 The United Soccer Leagues (USL) - the organiser of several soccer leagues including the USL itself, the second tier of professional soccer in the USA - has announced a multi-year partnership with The Promotions Dept.
The company, which specialises in apparel, replica jerseys, soccer balls, bobbleheads, branded items, game-day promotions and gifts, will be listed as a preferred supplier of the USL.
The agreement will allow USL clubs to develop team-branded promotional products, create stadium atmosphere and recognise and reward fans.
The financial terms of the deal have not been made public. The partnership sees The Promotion Dept. enhance its soccer portfolio, which already includes licensing agreements with Major League Soccer (MLS), the United States Soccer Federation (USSF) and the Mexican national team.
"The Promotions Dept. brings a wealth of expertise and innovation in engaging sports fans in meaningful ways," said Jake Edwards, president of the USL. "Our clubs are constantly looking for ways to enhance the fan experience and promotional items play a major role in those efforts. The Promotions Dept. has a long history in soccer. They understand our sport and our fans, and our teams will benefit from that experience."
John Tulchin, vice president of The Promotions Dept., added: "We're delighted to be selected as USL's preferred partner for premiums and branded promotional products and we look forward to serving the league and to promote its clubs and sponsors through quality branded products and merchandise.
"Soccer is very much a part of our company culture and, with the addition of the USL, we now support over 50 professional soccer teams in the United States and Canada."