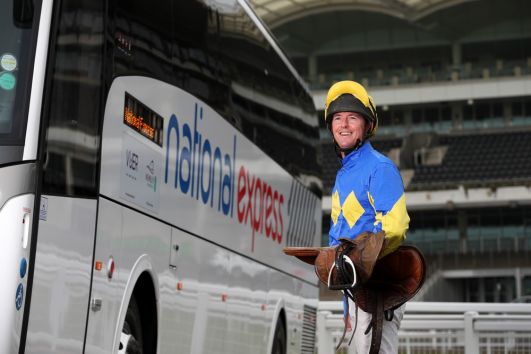 The Jockey Club, the largest commercial organisation in British horse racing, has announced National Express as its official coach and bus partner.
The three-year deal will see the intercity coach operator provide its services across the UK to all major events in The Jockey Club's racing calendar. The company will provide spectators with drop-off and pick-up locations closer to the racecourses than any other coach company.
Additionally, both The Jockey Club and National Express will be offering travel tickets and combined travel and racing packages to major events across web, mobile and all other sales channels.
"We're delighted to be working with National Express as our official coach and bus partner from 2018," said Paul Fisher, chief executive of Jockey Club Racecourses. "This is the first arrangement of its kind for The Jockey Club and it's fantastic to welcome another new partner into our sport.
"We know from their existing partnerships in sport and entertainment that they will offer excellent value and travel for the millions of people who attend our racing and leisure events throughout the year."
John Boughton, commercial director for National Express, added: "We're thrilled to be working with The Jockey Club to bring great value, comfortable and convenient services from destinations across the UK to the biggest events in the race-going calendar."