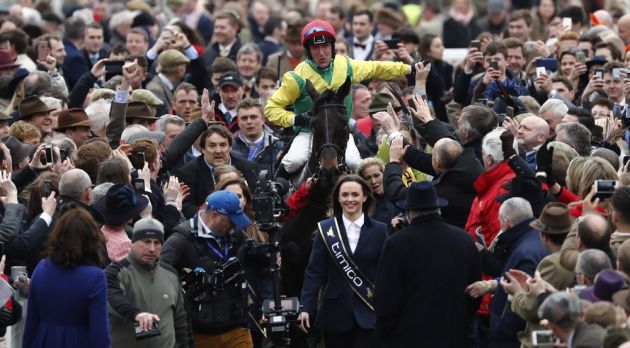 Jockey Club Racecourses, the largest commercial organisation in British horse racing, has extended its Racecourse Bond investment scheme for a further five years.

The Racecourse Bond - which was the first mini-bond ever issued in British sport – was launched in 2013 and raised almost UK£25 million (US$33.5 million), which was UK£10 million (US$13.4 million) more than the organisation's original target.

The initial bond concludes in June 2018 but investors have chosen to retain more than £23.6 million (US$31.6 million) – 96 per cent - of the financial model after they were offered the opportunity to rollover or extend their investment in the scheme.

Racecourse Bonds are not transferable or tradeable, meaning that this extension offer was not open to new investors. The service provides quarterly cash interest payments at a rate of 4.75 per cent as well as an additional 3 per cent interest in the form of Rewards4Racing points, a free programme for racing fans designed to help them save money and earn rewards when buying tickets.
"I'm very pleased we've been able to offer investors the opportunity to extend our relationship," said Nevin Truesdale, group finance director of The Jockey Club. "The response has been fantastic as a result of the experience we've been able to provide, the excellent returns we have delivered and the continued trust in The Jockey Club as a good partner.

"It really is win-win because as well as those positives for bondholders, we as the issuer have enjoyed increased loyalty and them spending with us as customers, helping towards the financial equation involved"

The Jockey Club operates 15 racecourses in Britain, which makes up roughly a quarter of the flat and National Hunt calendar. This includes four of the five classics of flat racing: The Oaks and The Derby at Epsom Downs and the 2,000 Guineas and the 1,000 Guineas at Newmarket's Rowley Mile course, as well as major National Hunt meetings include the Cheltenham Festival and the Grand National at Liverpool's Aintree.