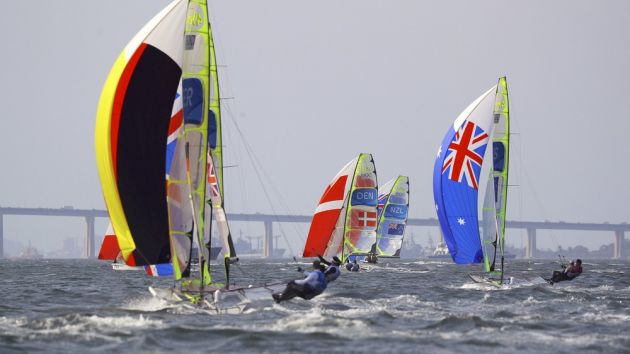 The Hague in the Netherlands has been selected to host the 2022 Sailing World Championships, the world's largest international sailing competition.
The championships, which will double as the principal qualification event for the Paris 2024 Olympic Games, will feature more than 1,400 competitors over a two-week period in August 2022.
The Hague, the third largest city in the Netherlands, beat off competition from Auckland, New Zealand to secure hosting rights following formal presentations made by the rival bidders to World Sailing's evaluation commission in March.
A statement issued by World Sailing last Friday said the event will be organised 'in close collaboration' with the Royal Netherlands Yachting Union, the municipality of The Hague and TIG Sports.
"World Sailing received two final bids that were of the highest quality," World Sailing president Kim Andersen said. "The Hague and Auckland presented ambitious visions for the Sailing World Championships with the sailors, spectator experience and world-class organisation at the heart of their bids.
"The Hague showcased an outstanding city based venue, experienced organising committee and established partners, who are all committed to raising the bar on previous Sailing World Championships. We look forward to welcoming the team to this summer's Hempel Sailing World Championships in Aarhus, Denmark to learn from the event and take it to the next level in 2022."
The news follows the launch of a new eSailing World Championship, which was announced at an event in London last week. Operated in partnership with Virtual Regatta, the leading digital sailing platform whose games are available on desktop and mobile, the eSailing World Championship will be formed of a series of weekly Challenges and Play Offs, with participants competing across a range of boat types and venues. A Live Arena Final will take place in Sarasota, Florida on 30th October.