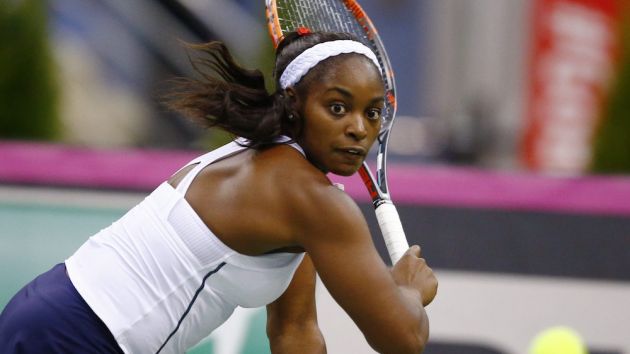 American tennis star Sloane Stephens has signed a new endorsement deal with Nike, ending her long-standing relationship with Under Armour.
The reigning US Open champion, 24, joins a Nike tennis stable that includes the likes of Maria Sharapova, Madison Keys, Victoria Azarenka and Petra Kvitova, as well as a host of top male players.
Financial terms of her deal, which she announced on social media on Wednesday, have not been disclosed, but it is understood to cover on and off-court apparel and shoes.
Stephens, who is represented by TLA Worldwide, signed with Under Armour as a promising teenager in 2010. Since then she has claimed five WTA Tour titles and more than US$8 million in prize money.
According to SportsBusiness Daily's Daniel Kaplan, Stephens' contract with Under Armour expired after September's US Open, which she won to record her maiden major title.
Kaplan adds that Under Armour attempted to secure Stephens' signature once again, while Adidas and Uniqlo also made offers.