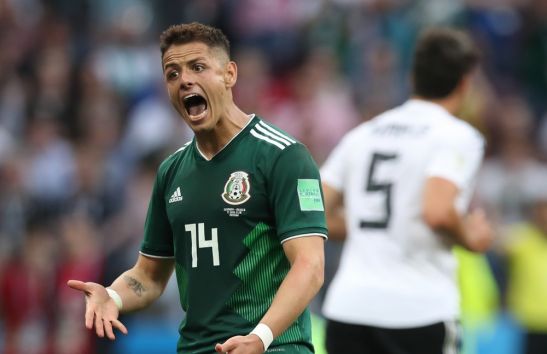 NBCUniversal, the media company which owns and operates US Spanish-language broadcaster Telemundo Deportes, has claimed that its coverage of the ongoing 2018 Fifa World Cup has been illegally distributed in the Middle East and North Africa (MENA) by BeoutQ, a pirate streaming service.
Telemundo, which is the Spanish-language rights holder in the US for the World Cup, made the accusation in an email sent to the Bloomberg news agency. The company said that it was working closely with Fifa to find a solution to protect its rights, which it acquired from soccer's global governing body for a reported US$600 million in 2011.
The complaint comes just days after Fifa confirmed that it was considering taking legal action against BeoutQ for illegally broadcasting the World Cup.
BeIN Media Group, which owns the rights in the MENA region to the international soccer tournament, has already reported BeoutQ to Fifa on several occasions for stealing its signal and broadcasting it as its own. International broadcaster Eleven Sports has now also complained that its live rights, which don't include the World Cup, have been pirated by BeoutQ.
The pirate channel is the product of a trade ban between Saudi Arabia and Qatar, which means fans in the former country are not able to watch Doha-based BeIN. This has resulted in the World Cup not being officially broadcast in Saudi Arabia, despite its national team featuring at the tournament for the first time since 2006.
Saudi viewers have instead been given access to the BeoutQ feed via Arabsat, the Riyadh-based satellite operator, which has been illegally offering the same content that is available on BeIN.