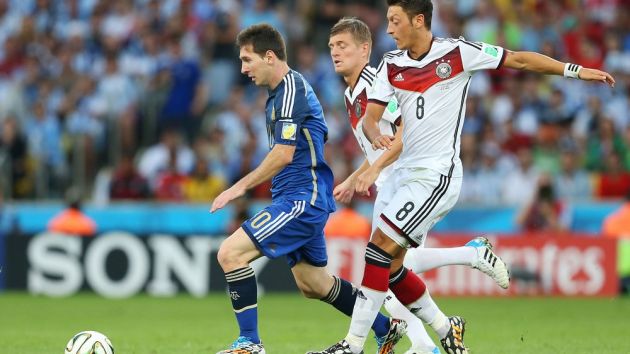 Spanish-language US broadcaster Telemundo Deportes has chosen NBC Sports Group-owned Playmaker Media to power its streaming coverage of all 64 games from the 2018 Fifa World Cup in Russia.
The two parties will also collaborate to pursue new business and develop direct to consumer sports platforms for companies around the globe.
In 2011, Telemundo Deportes, which is the sports division of NBCUniversal, outbid Univision for the exclusive US Spanish-language media rights to the 2018 and 2022 editions of the quadrennial event, in a deal reportedly worth US$600 million.
Ray Warren, president of Telemundo Deportes, said: "Our digital offerings will be an essential component of our coverage of the Fifa World Cup, and Playmaker will allow us to provide the best quality, most reliable digital experience for our viewers.
"We also look forward to working closely and leveraging each other's capabilities as we identify new opportunities to continue expanding Playmaker not only in the US, but also across international markets."
"It's a thrill and honour to be partnering with Telemundo Deportes to continue to deliver their largest events, now including Fifa World Cup 2018," added Eric Black, chief technology officer of NBC Sports Digital and Playmaker Media. "The opportunity to align with their best-in-class offerings with the scale and expertise they bring continues to strengthen Playmaker Media's position as market leader in digital video delivery.
"The announcement of our selection by Telemundo Deportes to not only exclusively cover the digital offerings of World Cup 2018, but additionally a broader alignment on new opportunities internationally will prove to be an industry-defining relationship offering for video systems across the globe."
The 2018 Fifa World Cup will be the 21st edition of the tournament, and is scheduled to take place between 14th June and 15th July 2018.