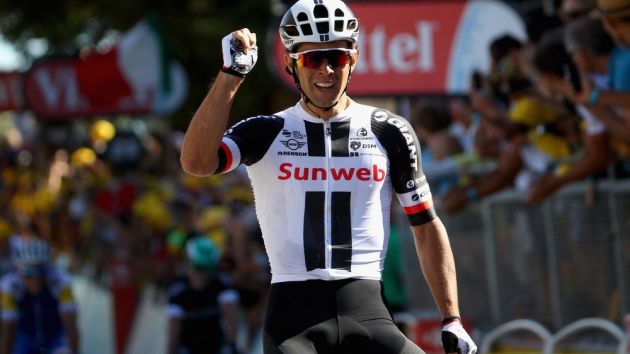 UCI World Tour outfit Team Sunweb's partnership with its title sponsor has been extended indefinitely.
The current arrangement between the top tier German cycling team and the holiday travel company runs until the end of 2019. The new deal means that when the existing contract expires, a new one with no set end date will be activated, securing the long-term future of both Team Sunweb's men's and women's outfits, as well as their development programme.
The unusual nature of the agreement also dictates that even if the team and Sunweb decide to terminate the deal at any point, the sponsorship will still run for another two years, plus the remainder of the year in which the release clause was triggered.
"With this stability, our organisational focus can shift to many, many years into the future," said Team Sunweb chief executive Iwan Spekenbrink. "It offers us the opportunity to not only think long-term but also to actually shape our future, ultimately becoming a durable elite cycling establishment for both men and women.
"It has been our dream from the start in 2008 to grow the team, with its vulnerable economics, into a revolutionary, durable cycling establishment."
"Rather than being a temporary sponsor, Sunweb aims to build a strong legacy with the team and also as an investor in the sport, taking responsibility in the fields of youth development and anti-doping," said Tim Van den Bergh, Sunweb's chief commercial officer. "The new agreement should not only be good for Sunweb and for the team, it should also be good for the sport of cycling and its future."