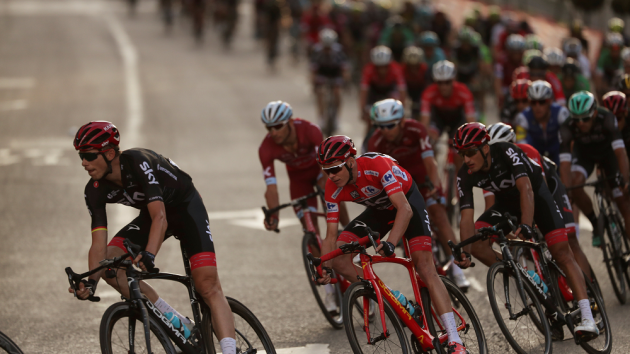 Henri Lloyd has announced a new partnership with Team Sky.
The clothing company's sport brand Henri Lloyd Sport will become the British cycling team's official off-bike clothing partner until 2020.
Under the terms of the deal, all Team Sky riders as well as support staff will wear Henri Lloyd-branded clothing. The Manchester-headquartered company will also launch an official Team Sky merchandise range in 2018.
The financial details of the agreement have not been disclosed.
"We are thrilled to announce our official partnership with Team Sky, a team that reflects our shared values of innovation and performance," said Martin Strzelecki, chief executive of Henri Lloyd. "We are very excited about our future together and wish the team every success for the forthcoming racing season."
"Henri Lloyd is an iconic British brand with its roots in Manchester," added Dave Brailsford, general manager of Team Sky. "Like Team Sky, they are extremely proud of that heritage. Throughout their history, Henri Lloyd have led the way in the science, design and production of best in class technical wear which is made to take on the toughest conditions - from extreme temperatures to rain, wind and snow.
"Henri Lloyd understand elite performance needs and they work with those who have to be at their best in extreme environments, from the America's Cup through to Formula One. They are continuously looking for advancements and new solutions to the same challenges that we face as we race and train in all conditions around the world.
"We are excited to begin collaborating with Henri Lloyd, sharing and benefiting from their knowledge and working together to ensure Team Sky stay ahead of the competition."