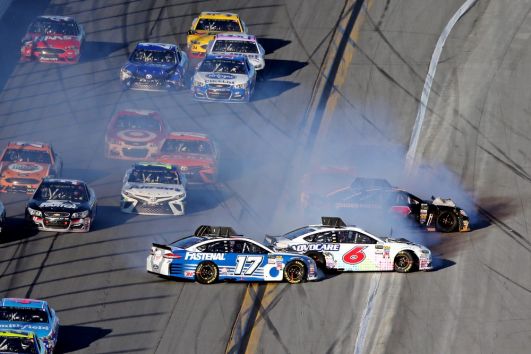 Home improvements company Menard's has entered into a sponsorship agreement with Nascar outfit Team Penske.
Menard's will be the primary sponsor of Ryan Blaney's number 12 Ford Fusion for 14 races in the 2018 Monster Energy Nascar Cup Series, US stock racing's preeminent championship.
Menard's logo will be visible on Blaney's race-day overalls and his helmet, as well as the livery of his Team Penske car. The Wisconsin-based company began its partnership with Team Penske in 2016 when it sponsored the team's IndyCar driver, Simon Pagenaud.
Although the financial terms of the 14-race deal were not released, trends in Nascar would suggest that Menard's is set to pay Team Penske up to US$8.4 million per season.

"Having a company like Menard's, and a businessman like John Menard be a part of the growth of the 12 team is great for our organisation," said Roger Penske, Team Penske's owner. "The company has a winning tradition in motorsports, and Team Penske looks forward to adding to that legacy."
"Penske has enjoyed a productive relationship with Menards through the IndyCar program, and they were a key part of our championship effort last season."