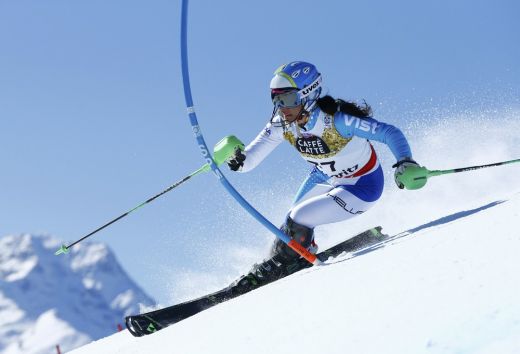 The Hellenic Olympic Committee (HOC) has announced a new partnership with Polish sportswear brand 4F.
The deal will see the company produce kit for Greek athletes competing at next month's Winter Olympic Games in PyeongChang, South Korea, which is scheduled to take place between 9th and 25th February.
The agreement, which was unveiled at the HOC headquarters in Athens, was completed on short notice with help from the Polish Olympic Committee (PKOI). 4F also produced kit for Poland, Serbia and Latvia at Rio 2016.
"It was the most sudden but the fastest deal I've ever done in my life," said Spyros Capralos, president of the HOC. "We as the HOC are very pleased with this deal that will help us save money from what we would spend on the clothing of our team in the Winter Olympics and if everything goes well, we are open to continuing our cooperation for the Olympic Games of Tokyo."
"This collaboration is very important to us because we all know that Olympism started from Greece," added Artur Chwist, a member of 4F's board of directors. "We are already working with six Olympic committees and we are now pleased to partner with Greece.
"We started our cooperation with the Polish Olympic Committee in 2008 and we have already had ten years of experience and we hope that our cooperation with Greece will continue after PyeongChang and reach the Tokyo Olympic Games."