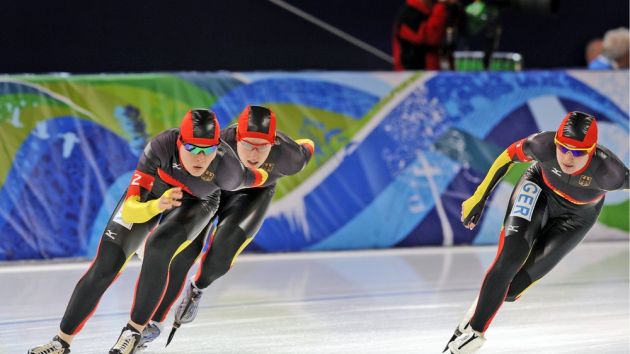 The German Olympic Sports Confederation (DOSB) has confirmed a media partnership with the Discovery Networks Deutschland division of Discovery Communications ahead of next year's Winter Olympics in PyeongChang, South Korea.
The collaboration, which covers both PyeongChang 2018 and the 2020 Summer Olympics in the Japanese capital of Tokyo, is geared towards strengthening coverage of Team Germany during the multi-sport events.
The deal will see Discovery-owned sports channel Eurosport set up a studio in the 'Deutschen Haus', which the Deutsche Sport Marketing division of the DOSB operates at all Olympic Games. From there, a daily one-hour programme will be transmitted live during PyeongChang 2018.
Additionally, Eurosport will provide enhanced coverage of German athletes in the build-up to next year's Winter Olympics, and offer Team Germany's commercial partners new opportunities to present themselves on various channels during the event.
Alfons Hörmann, president of the DOSB, said: "It is valuable for the DOSB because it supports us immensely in accompanying the athletes of Team Germany even more in the communication and to offer them even more coverage possibilities. We particularly welcome the fact that Eurosport reports from the studio in the Deutschen Haus and from there information and background, but above all, the atmosphere in the team can be excellently transmitted back to Germany."
PyeongChang 2018 will be Discovery's first Games as a major Olympics broadcaster as part of an agreement signed in June 2015 when the international media and entertainment company secured media rights in 50 European territories – including Germany - to the four Olympic Games between 2018 and 2024.
Eurosport will provide coverage in Germany via free-to-air television and on mobile devices, while Discovery's sub-licensing deal with public-service broadcasters ARD and ZDF will allow the networks to present a selection of free-to-air coverage on TV and digital simulcast, alongside three additional feeds of live sport.