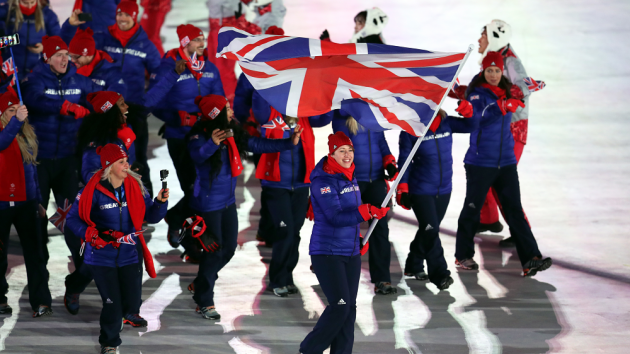 The British Olympic Association (BOA), the National Olympic Committee for the United Kingdom, has announced a three-year partnership with DFS.
The furniture retailer will be the official homeware partner of Team GB for the ongoing PyeongChang 2018 Winter Olympic Games, as well as the Tokyo 2020 Summer Olympic Games.
DFS will provide rest, relaxation and recovery solutions to the athletes designed to complement their training regimes.
The sofa brand will activate through the production of a video content series, 'The Cool Down' which will showcase DFS's products and their usage by elite sportspeople.
In addition, DFS will benefit through gaining access to Team GB representatives for use on its digital platforms and social media channels, and will feature in a series of Instagram Stories aimed at growing interest in the athletes' participation at the Games.
Team GB and DFS first partnered in 2014 in the run-up to the Rio 2016 Olympic Games.
Bill Sweeney, chief executive of the BOA, said: "We were privileged to have benefitted from a fantastic and productive partnership with DFS through to Rio 2016 and it is therefore with great excitement that we can confirm the continued relationship up to and including Tokyo 2020.
"We will be working in collaboration with DFS to utilise the ever evolving digital landscape, whilst engaging the nation through inspirational athletes and their pursuit of representing Team GB. DFS's commitment to high-quality products and service and its place at the centre of British industry makes it a perfect partner for the British Olympic Association and all we hope to achieve over the next four years."
Ian Filby, chief executive of DFS, added: "For almost 50 years DFS has been committed to delivering the highest quality, hand-made comfort into the heart of British homes. You could say we are the experts in making Britain more comfortable, which is why we are delighted once again to use our expertise to back Team GB, a team of extraordinarily hardworking and inspiring athletes.
"At Rio 2016, Team GB inspired a nation with their commitment, endeavour and excellence. We hope the support of everyone at DFS can help Team GB reach the same heights at PyeongChang 2018 and Tokyo 2020. It's always that little bit harder to compete away from familiar surroundings, but together with Team GB we'll be working to help our athletes enjoy a bit of comfort and find a home away from home."