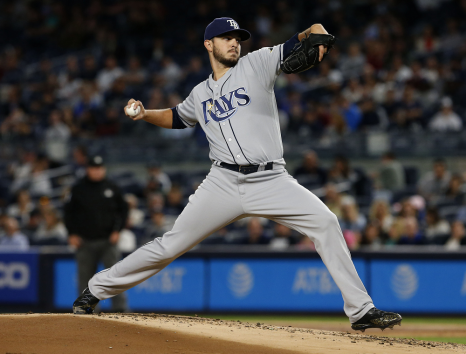 Major League Baseball's (MLB) Tampa Bay Rays have announced a partnership with Coca-Cola.
Under the terms of the deal, the US company will be the official beverage partner of the Rays, beginning in the 2018 season.
Coca-Cola will be the exclusive provider of sparking soft drinks, bottled water and other beverages at the team's Tropicana Field stadium.
The financial terms of the agreement have not been disclosed.
The Rays agreed a 30-year title sponsorship deal in 1996 with Tropicana for their Tropicana Field stadium. Tropicana was subsequently bought by beverage giant PepsiCo in 1998.
The new beverage deal is independent of the naming rights deal, which runs through to 2027, and has no impact on it.
The Rays join 18 other MLB teams that have partnerships with Coca-Cola. The beverage company signed a multi-year agreement in 2017 with the MLB to serve as the 'official soft drink of Major League Baseball'.
"We are proud to align ourselves with an outstanding organization working locally in Tampa Bay neighbourhoods and communities," said Brian Auld, president of the Rays. "We look forward to not only offering Coke products to our fans, but also to collaborating with their team on community projects that will make an impact in the ballpark and in the region."
The Tampa Bay Rays finished third in the MLB's American League (AL) East Division in 2017. Their 2018 season will get underway when they host the Boston Red Sox on 29th March.