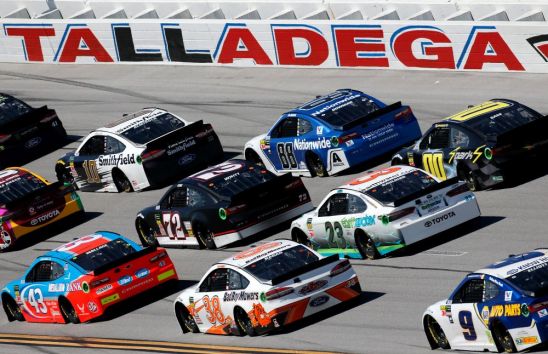 The Talladega Speedway Corporation has unveiled a US$50 million plan to renovate the Talladega Superspeedway venue.
The project, which has been named 'Transformation' and will focus on redesigning the infield of the track with a view to making the stadium more fan-friendly, is expected to be ready to host the venue's October 2019 Nascar race weekend. Construction of the upgrades will commence after this year's equivalent October race weekend.
The project will include a garage area fan zone, improved fan access, interactive attractions and a variety of new facilities to benefit both fans and participants. Among the revamp is a new fan walkway, as new Victory Lane and a 35,000 square-foot Open Air Club, including seating, a bar and a 41-foot screen from which to watch the race.
Lesa France Kennedy, chief executive of the International Speedway Corporation, said: "Since 1969, no other track in Nascar has lived its brand better than Talladega Superspeedway. Big, bold and one-of-a-kind best describe this legendary facility and the larger-than-life visionary who created it, my grandfather, Bill France Sr.
"Today's announcement is a world-class extension of his vision offering many new amenities and conveniences. It's a great day for the track, ISC and the state of Alabama. This is a special place to our family and so many race fans all over the world, and its future is incredibly bright."