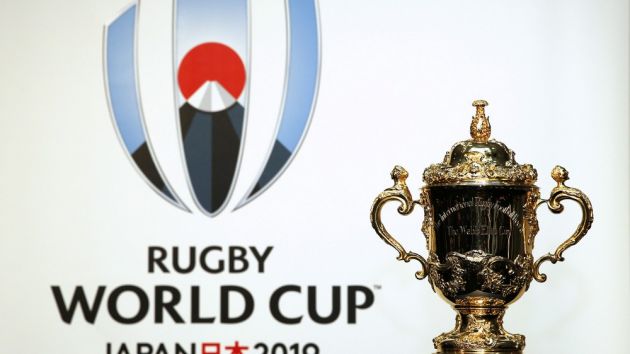 World Rugby, the global governing body for rugby union, has named Taisho Pharmaceutical as an official sponsor of the 2019 Rugby World Cup in Japan.
As part of the agreement, the Tokyo-based company's Lipovitan D energy drink will be showcased for the duration of the flagship tournament, which will be played across 12 venues.
Lipovitan D already has a strong association with rugby union in Japan, serving as the shirt sponsor of the men's national team. Taisho Pharmaceutical joins Canon, Toto and Secom as official sponsors of the 20-team Rugby World Cup, which has already filled its inventory of worldwide partners through deals with Emirates, Heineken, Land Rover, Mastercard, Société Générale and DHL.
Bill Beaumont, chairman of World Rugby, said: "World Rugby is delighted to be welcoming Lipovitan D to the Rugby World Cup commercial programme family for the first time as an official sponsor.
"Lipovitan D is a significant brand in Japan and a supporter of rugby in the host nation since 2001. The appointment of another market leader to the Rugby World Cup 2019 commercial programme portfolio reaffirms the attraction and prestige of one of the world's biggest and best-loved major sports events."
Shigeru Uehara, chief executive of Taisho Pharmaceutical, added: "2019 is the year when Japan will host Rugby World Cup, and it is also the 120th anniversary of Japan rugby and we are therefore honoured to be able to participate in this global celebration as an official sponsor of Rugby World Cup 2019. There is no doubt that this event will further the appeal and popularity of rugby in Japan and we look forward to playing our part."
The 2019 Rugby World Cup will be the tournament's ninth edition, and is scheduled to take place between 20th September and 2nd November 2019.