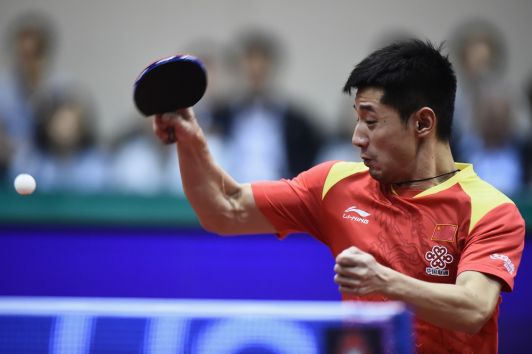 The International Table Tennis Federation (ITTF) has announced plans to professionalise the sport in the coming years through a partnership with sports marketing agency Sportsmaster.
Under the terms of the deal, a new professional tournament platform will be set up in 2021, along with an integrated commercial programme that the ITTF says will "take the sport to the next level".
The ITTF World Tour, Table Tennis X, World Veterans Tour and T2 Asia-Pacific Table Tennis League (T2APAC) will unite under the new strategy.
The ITTF said the move will make table tennis one of the first sports to have its world championships and professional platforms under one roof in connection with its world ranking and Olympic qualification systems.
Sportsmaster will work with the ITTF to fully professionalise the World Tour, while the ITTF will also grant T2APAC the rights to arrange a new 'Diamond-level' series of events in 2019 and 2020.
T2APAC will work with the ITTF over the next two years as an "innovation engine" to test the feasibility of new initiatives that will ensure the new ITTF World Tour achieves "optimal commercial value" in 2021, such as new tournament and broadcast innovations, athlete operations systems, and elevating spectators' venue experience.
ITTF chief executive Steve Dainton said: "With our commercial rights in 2021 becoming available, we have analysed our core product offerings to ensure they provide the maximum commercial value. To make this happen, we have pushed through instrumental changes to our products to really transform table tennis into one of the leading sports globally."
Meanwhile, the ITTF has become the first partner of the new International Testing Agency (ITA).
The ITTF has fully entrusted its anti-doping work to the ITA, including in and out-of-competition testing, test-distribution planning, results management (for anti-doping rule violations), intelligence-gathering, as well as TUE exemptions and education.
ITTF President Thomas Weikert said: "We have been very impressed by the way the ITA has quickly established itself and we are confident we have made the right choice in trusting the ITA with our anti-doping work."