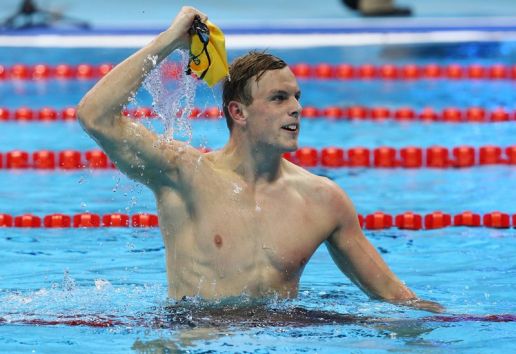 Swimming Australia has agreed a partnership with wearable technology brand Fitbit.
The deal will see Fitbit provide its products, including the waterproof Flex 2, to over 100 members of Australia's national swimming team, allowing them to track their movements, biometric data and sleep patterns during their preparations for the Gold Coast 2018 Commonwealth Games. The two parties will also collaborate on the Fitbit Swimming Australia Wellness Program, aimed at encouraging the body's employees to pursue healthy living goals.
The partnership follows a trial of Fitbit devices by Australian swimmers in their on-land training for the Rio 2016 Olympic and Paralympic Games.
"I was excited about how Fitbit's technology could provide powerful data to help our coaches and athletes," said Adam Pine, Swimming Australia's Paralympic programme director. "By tracking the activities of our athletes from one competition to the next, we can actively compare the competition environments and ensure before meets, our swimmers aren't being too active on-land, are getting enough sleep and rest, and their heart rate levels are staying within expected ranges."
"By comparing these metrics, our coaches have more information to help coaches ensure the success of our athletes."