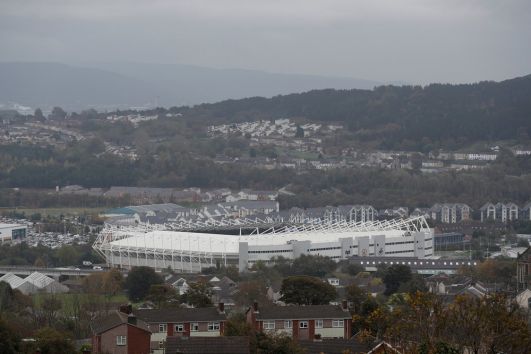 Premier League soccer side Swansea City have secured a new deal with the City of Swansea Council to lease their Liberty Stadium.
The Welsh outfit, who have played at the venue since 2005, will pay the local authority UK£300,000 (US$ 394,366) per year for a 37-year period. The city's council's cabinet is expected to ratify the deal on 16th November.
The Swans and top-tier rugby union team the Ospreys have previously paid a nominal rent to Swansea Stadium Management Company (SSMC), the company that has run the Liberty Stadium since 2005, and which will retain ownership of the venue.
As a result of the new agreement, the Swans will gain more commercial opportunities through the ground, such as expanding its 21,000-seat capacity and securing a potential naming rights deal.
"We've moved from a position where the taxpayer in Swansea was getting zero from this asset," said Rob Stewart, leader of the Swansea city council. "This gives the taxpayer a fair deal, it gives the Swans and the Ospreys a fair deal in this fantastic theatre where they can realise their dreams."
Chris Pearlman, chief operating officer at Swansea City, added: "Our gut feeling is we can sell more tickets. What's important to us is making sure we put in the right number of seats and we do it in the most cost-effective manner as possible."
Swansea City are currently sit 19th in the Premier League table, four points clear of bottom placed Crystal Palace.