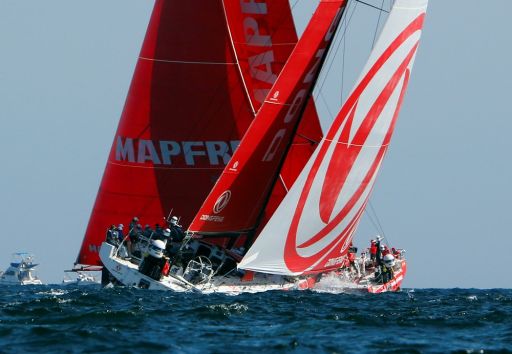 Sailing's Volvo Ocean Race and global TV distribution agency Sunset + Vine have announced the names of their media partners for the 2017/18 edition.
For this year's race, all TV partners will redistribute content on to their digital platforms and promote the event through social media. Regular live streams will include 90-minute direct on-the-go race footage, as well as stage departures and arrivals.
Race organisers will provide daily updates, analysis of the regattas and weekly summaries, while sailors will deliver daily updates through a crew communicator platform.
Traditional linear programming will consist of a one-hour preview, 30-minute monthly summaries and a one-hour concluding program in August 2018 for a total of seven hours broadcasting. The coverage will be shown on TVE/Teledeportes in Spain, Portugal's RTP, TV Brasil, France's Sport +, SuperSport in South Africa, Australian channel Fox Sports, Sky NZ in New Zealand, NOS in the Netherlands and Sky Sports in the UK.
An OTT feed will be available through social media platforms Twitter and Facebook, as well as on platforms operated by Apple and Samsung.
"Thanks to the new crew communicator tool, we will have video images coming directly from the boats, far away thousands of miles on the screens of sports fans and sailing in almost real time," said Leon Sefton, head of television at the Volvo Ocean Race. "By improving the longest television programmes, we try to give the viewers the regatta feeling and the incredible images that come from the sea on social media and on popular sites and sports shows."
The 2017/18 Volvo Ocean Race starts on 22nd October in the Spanish port of Alicante and concludes with an in-port race on 30th June 2018 at the Dutch harbour The Hague.