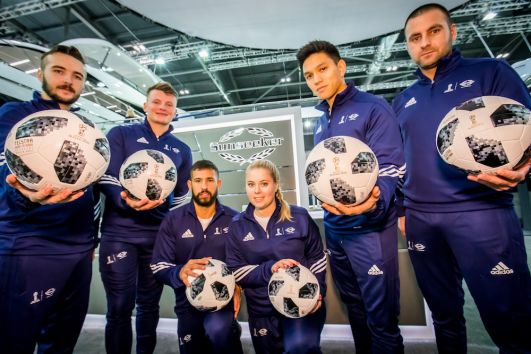 Luxury yacht manufacturer Sunseeker has been unveiled as an official partner of this year's Fifa World Cup in Russia.
The agreement will see the British brand benefit from major marketing and branding rights for the duration of the flagship international soccer tournament, and it will be able to offer its clients various unique experiences at the competition.
The deal is an extension of Fifa's commercial agreement with Sunseeker's Chinese parent company, Dalian Wanda, which signed a tier one partnership with soccer's global governing body in March 2016, giving the private property developer access rights to all major Fifa competitions for the next 15 years.
"We are absolutely thrilled to be partnering with the Fifa World Cup in Russia," said Phil Popham, chief executive of Sunseeker International. "The Wanda partnership has provided Sunseeker with access to the largest sporting event on the planet which is just incredible.
"This is not only the most prestigious marketing initiative for Sunseeker but for the marine industry as a whole and it will allow us to create some fantastic experiences for our clients as well as giving unprecedented exposure to the Sunseeker brand."
The 2018 Fifa World Cup will be the 21st edition of the tournament, and is due to take place between 14th June and 15th July, when Germany will be looking to retain the title they won back in 2014.