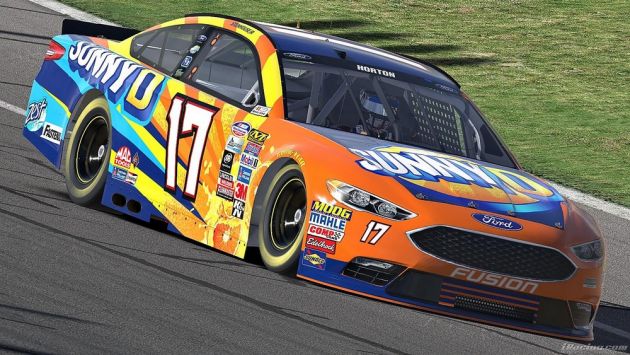 Nascar team Roush Fenway Racing (RFR) have extended and expanded their commercial partnership with American beverage brand Sunny Delight for a further two stock-car racing seasons.
The multi-race deal is believed to be include more events each year than the previous contract, which saw SunnyD act as the primary sponsor of Ricky Stenhouse Jr's number 17 for four races of the top-tier Monster Energy Nascar Cup Series and one in the second-tier Xfinity Series.
The Florida-based brand's logo will adorn the bonnet and side-panel of the American driver's car, which will have an orange paint scheme for a selection of races in 2017 and 2018.
"We've had a great time partnering with SunnyD the last two years," said Stenhouse Jr. "It's one of the coolest paint schemes on the track and we've had a lot of fun promoting their classic brand. I'm excited that we have extended our relationship and I can't wait to see how much fun we can have with SunnyD in Victory Lane."
Henk Hartong, chairman of Harvest Hill Beverage Company, SunnyD's parent company, added: "Ricky is one of the rising young stars in Nascar and we have seen great response to the program from the passionate Nascar fans."
Stenhouse is currently competing in this season's Monster Energy Nascar Cup Series play-offs.