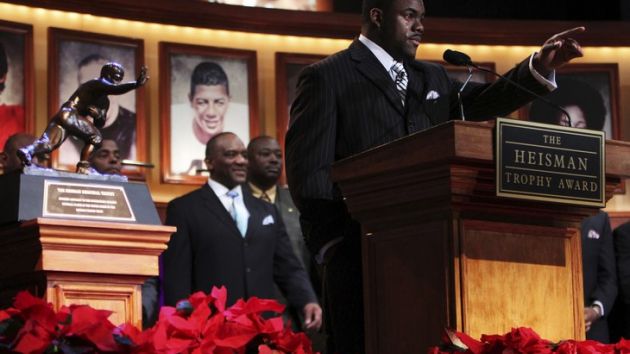 College football standout Mark Ingram has agreed to become a spokesperson for Subway.

The former University of Alabama running back, projected to be a first round pick in the 2011 National Football League (NFL) draft, will make public appearances for the fast food chain and will embark on a PR tour for the company beginning in New York.

Subway has been selecting top collegiate footballers to spearhead its marketing efforts around the NFL draft, this generally being one of the first sponsorship deals these players will sign. Previously, Subway has been endorsed by former college footballers Reggie Bush, Michael Crabtree and Ndamukong Suh.

Tony Pace, chief marketing officer for Subway, said: "He's got a great football pedigree, since his dad played in the NFL. We haven't had a player from Alabama before and most importantly, he's already a fan of Subway and it's important for us to have a presence in and around an event that delivers as many eyeballs as the NFL draft does for a mass brand like ours."

Ingram's father, Mark Ingram Sr, is currently serving a prison sentence for bank fraud and money laundering. He was a wide receiver for NFL teams the New York Giants, Miami Dolphins, Green Bay Packers and Philadelphia Eagles during the 1990s. In addition to his deal with Subway, Ingram has been chosen as the cover star of EA Sports' video game NCAA Football 12 after winning a fans' poll.

The 2011 NFL draft takes place between Thursday 28th and Saturday 30th April.