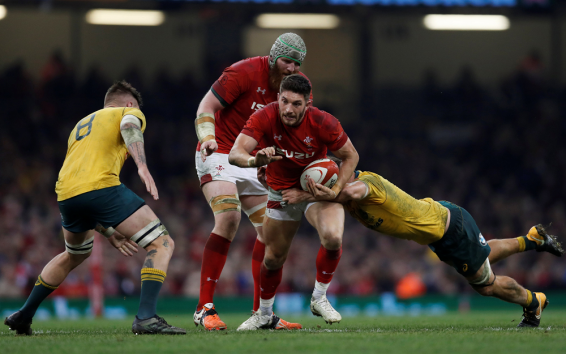 The Welsh Rugby Union (WRU) has agreed a new shirt sponsorship partnership with Subaru.
Under the terms of the agreement, the Japanese car manufacturer's logo will appear on the front of away jerseys worn by Wales' senior men's and women's national rugby union teams for the next two seasons.
Tokyo-based car brand Isuzu, which announced a partnership with the WRU in June, is the team's home shirt sponsor for home games until 2021.
Both Subaru and Isuzu are part of automotive importer IM Group's brand portfolio.
"We took a new and innovative approach to our latest shirt sponsorship negotiations and looked at ways to maximise value for our partners and increase exposure for our teams on a global scale," said WRU chief executive Martyn Phillips.
"Switching between Isuzu and Subaru for our home and change kit is an exciting twist on the traditional way of doing things and we expect both jerseys to be extremely popular with supporters around the world.
"To associate with two hugely significant Japanese brands in this way as we build towards the Rugby World Cup in 2019 in Japan is a major coup for Welsh rugby and will pay dividends as it further improves the global appeal of our national game."
"Through our Isuzu brand we have an excellent relationship with the WRU," added Paul Tunnicliffe, managing director of Isuzu and Subaru in the UK. "The brand will always be the lead focus for this project, but when the WRU came to us with a proposal that allowed us to include Subaru, we immediately agreed.
"Subaru has a strong customer base in Wales, where its no-nonsense fitness for purpose and exceptional off road capabilities really chime with the rural communities, and we look forward to seeing our customers at Principality Stadium."
Wales will debut their new away kit against Georgia on 18th November in their second autumn international of 2017. They lost 21-29 to Australia on 11th November.