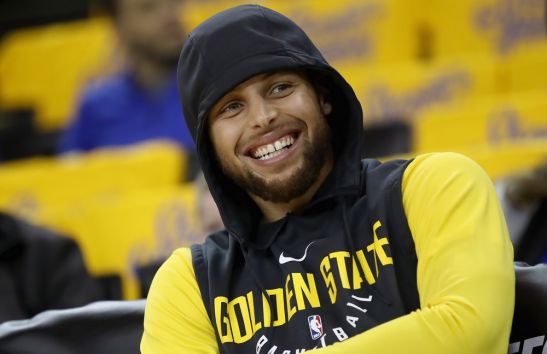 Golden State Warriors star Stephen Curry has signed a multi-year development and production deal with Sony Pictures Entertainment, and has formed his own production company, Unanimous Media.
The National Basketball Association (NBA) all-star's new venture will focus on scripted and non-scripted film and TV projects with themes of sports, family, and faith.
The deal, brokered by WME, will extend to opportunities in partnerships, electronics, gaming, and virtual reality. Curry's production headquarters will be located on the Sony Pictures studio lot in Culver City.
Jeron Smith has been appointed as Unanimous chief executive and Erick Peyton take up the position of chief commercial officer.
Bryan Smiley, vice president of production at Columbia Pictures, oversaw the deal and will lead production and development with Unanimous Media for the motion picture group, while Jeffrey Godsick, executive vice president of brand strategy and global partnerships, will manage partnerships and brand extension opportunities across Sony platforms. Chris Parnell, co-president of Sony Pictures Television, will head up television projects with Unanimous Media in both the scripted and non-scripted space.
"Steph is a transcendent figure in current culture," said Tom Rothman, chairman at Sony Pictures Motion Picture Group. "His wide-ranging content creation interests overlap well with our varied businesses and we have been equally impressed with his team. We are honoured to have been drafted and now we know how lucky Golden State feels every day."
"I've been blessed to have this platform and I want to use it to affect the world positively," added Curry. "Partnering with Sony to share inspiring content with a global audience was a foregone conclusion."
"We're thrilled to work alongside Steph to bring his positive, affirming brand to create content in the scripted and non-scripted television landscape," Parnell said. "He's tapping into his drive and creative energy on the court to expand to horizons off the court, and we're honoured to be a part of it."
Curry helped the Warriors win a second NBA title in three years in 2017 but has been forced to sit out injured as the team secured a 3-1 over the San Antonio Spurs lead in the first round of this year's playoff.