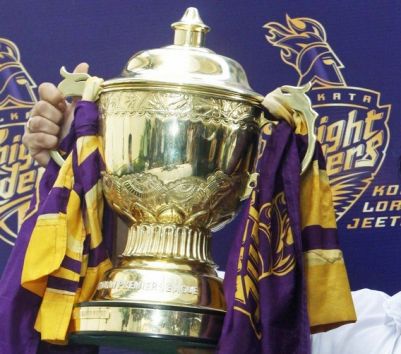 Star India has secured all media rights to cricket's Indian Premier League (IPL) for the next five years in a deal worth Rs16,347.50 crore (US$2.55 billion).
The broadcaster, whose portfolio in the sport includes the worldwide rights to International Cricket Council (ICC) tournaments until 2023, was the lone successful bidder in an open tender issued by the Board of Control for Cricket in India (BCCI), owner and operator of the leading Twenty20 franchise league. Several domestic and international packages were made available but Star made a single consolidated offer for the global rights from 2018 to the end of the 2022 competition, including all digital rights.
"We believe the IPL is a very powerful property, and we believe there is lots more value that can be created for fans of cricket on digital and TV," said Uday Shankar, the chairman of Star India. "We would remain committed to ensure the growth of sports in this country continues to be driven by the power of cricket."
The agreement brings to an end the IPL's long-term partnership with Sony Pictures Network India, which signed a ten-year deal for the domestic rights to the league from the inaugural season in 2008. That deal was worth less than half what Star will be paying over the next five years.
Sony fell short with an Rs11,050 crore (US$1.72 billion) offer for the new domestic TV rights, for which it was the only other eligible contender. That bid was comfortably the highest for the Indian TV rights alone but was superseded by Star's global proposition.
A total of 24 companies responded to the BCCI's invitation to tender, but only 14 attended the auction to submit bids. BAMTech, Yahoo, Amazon and ESPN Digital were among those not to follow up on initial interest.
Facebook made the highest bid for Indian digital rights, putting up Rs3,900 crore (US$608.6 million), while Airtel made a Rs3,280 crore (US$511.8 million) offer. Times India and Reliance Jio also missed out.
Unsuccessful bidders for international packages included SuperSport, BeIN Sports, OSN, OTT platform YuppTV and DAZN owner Perform. Overseas broadcasters will now be likely to seek sub-licensing deals with Star.