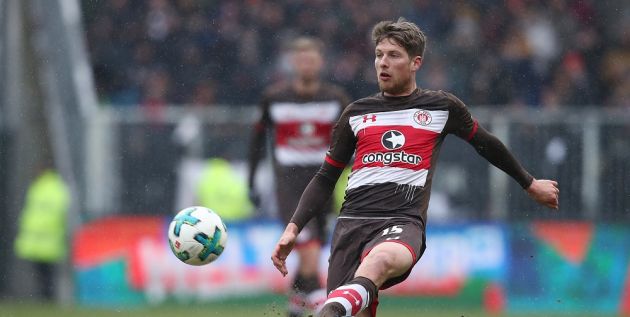 Second-tier German soccer side FC St Pauli have partnered with enhanced TV agency Teravolt to deliver a data-rich over-the-top (OTT) service for fans.
The 2. Bundesliga outfit have launched a new online video platform for fans based on the multiscreen sports video service called 'Jupiter' devised by Teravolt and software firm 3 Screen Solutions (3SS).
The platform uses a front end solution called 3Ready which enables broadcasters and service providers to fast-track launches of branded content.
Jupiter is built around a custom-designed data engine that captures information from live action on the pitch to create multiple feeds of video, statistics and screen graphics. The data collected then enables viewers to benefit from individually-tailored highlights.
St Pauli fans will be able to pay a monthly subscription fee to the club and receive live audio broadcasts of matches alongside live graphical simulations, as well as access to an on-demand video archive of all matches, highlights and team data, individual highlight clips, press conferences, interviews, and training reports.
Jupiter will also create onscreen animation, showing player positions and ball trajectory which, combined with a dedicated online radio stream, supplements rolling text-based ticker information with additional visual content.
"With Jupiter, together with 3SS we are offering an entirely new class of video platform for sports broadcasting," said Tobias Kunkel, managing partner of TeraVolt. "Our goal for Jupiter is to provide an end-to-end solution to enable sports teams of all kinds, like FC St. Pauli, to more powerfully engage with their fans via multimedia services that deliver deeper viewer appeal and traction, meanwhile benefitting from maximum operational flexibility," he added.
"We are excited about the potential of Jupiter to make watching and following sports more immersive and exciting for viewers on whatever device they choose," added Kai-Christian Borchers, managing director of 3SS. "Through our partnership with TeraVolt, and with the capabilities of 3SS, we are collaborating to create state-of-the-art technology that delivers next generation services for subscribers."
St Pauli are 13th in the 2. Bundesliga after winning just ten of their 32 matches so far this season. They beat Greuther Fürth 3-0 at home on 28th April, and will host Arminia Bielefeld on Saturday.