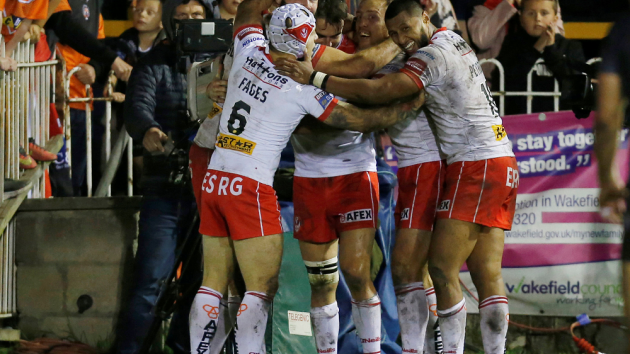 English top-tier rugby league team St Helens RFC have announced a partnership with Cash Converters.
The retail pawnbroking company will have its branding on the Super League outfit's home shirts. Cash Converters will also work alongside the Saints on a number of community rugby development initiatives, and will be donating UK£6,000 (US$7,840) to local community clubs.
The Australian firm, which launched its first UK store in 1991, currently sponsors Scottish top-tier soccer side Motherwell FC.
"We are delighted that St Helens RFC have been able to put a sponsorship package together for us that will help Cash Converters communicate its community focus in stores, not just locally but across the whole of the Betfred Super League," said Martin Hawthorne, managing director at Cash Converters.
"Although we are an international brand in 21 countries, we have a very strong presence in the UK through our entirely franchisee owned network of stores, many of whom live in the local community they serve.
"That means our store owners are committed to building a business around their local community and our partnership with the Saints and the way they work with their community will help us progress this further."
"This is a significant partnership for the Saints and we are proud to have Cash Converters on board," added Dave Hutchinson, general manager of St Helens. "Cash Converters are an established, internationally recognised brand and the partnership continues their investment not only in sport but in their local communities too. We're excited about the future and look forward to more initiatives like this going forward."