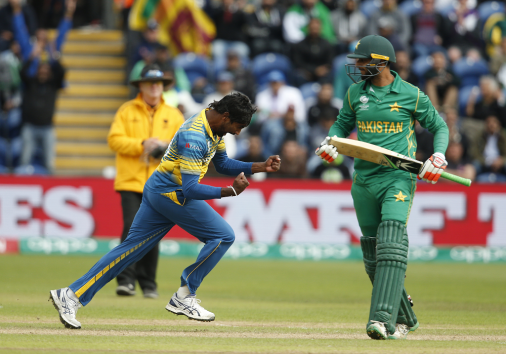 Sri Lanka's national cricket team will return to Pakistan later this month for the first time since they were targeted in a 2009 terror attack.
Sri Lanka Cricket (SLC), the sport's national governing body, has agreed to play the third game of its upcoming three-match Twenty20 international series with Pakistan in Lahore. The SLC's executive committee agreed unanimously that the match against the Pakistan, scheduled for 29th October, should go ahead in the city's Gaddafi Stadium following assessments made by Sri Lankan and Pakistan government authorities, independent security experts, and the International Cricket Council (ICC).
The first two T20I fixtures between the sides will continue as planned in Abu Dhabi, but the SLC will announce a 15-man squad on 20th October to travel to Pakistan.
Pakistan have played their home internationals in the United Arab Emirates for the last eight years, following the 2009 incident in which saw Sri Lanka's team bus, en route to the Lahore stadium, was targeted by gunmen. The attack left six Pakistani policemen and two civilians dead, with nine injured including six Sri Lankan cricketers.
No top international team has played in Pakistan since, with Zimbabwe's 2015 tour for five limited-overs internationals the only visit by a Test-playing nation in the last eight years.
The SLC's decision comes after Pakistan successfully staged the final of its domestic Pakistan Super League tournament in Lahore in March, and hosted a three-game T20I series against an ICC World XI in the same city in September.
SLC president Thilanga Sumathipala appealed in August for an end to Pakistan's isolation, and the organisation said in a statement that it had been 'fully satisfied with the stringent security measures in place'.