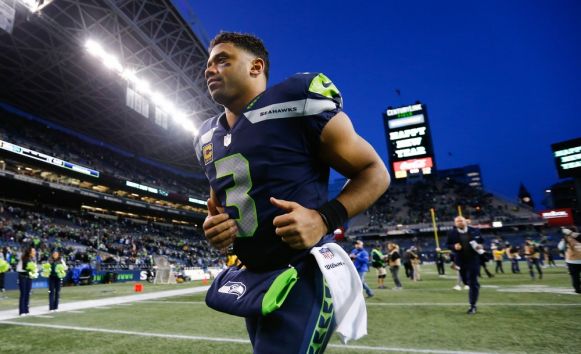 The National Football League (NFL) has moved to reassure fans that there are plans in place should Tottenham Hotspur's new stadium not be ready in time for the first game of the 2018 International Series in London, with Wembley ready to step in as host.
The Seattle Seahawks are slated to take on nominal home team the Oakland Raiders on 14th October at the Premier League club's new venue but there are fears that construction delays could derail those plans.
The NFL has secured an option to move to Wembley if there are further construction complications at the White Hart Lane site.
Currently Spurs have two test events planned in the coming weeks at their new venue — a match featuring the club's development squad and a charity 'legends' match. The NFL has opted to hold off from selling tickets until after those events have taken place in case problems emerge that require them to switch the game to Wembley.
Tottenham have already moved their Premier League home game against Fulham to the national stadium and reached an agreement with the league whereby three of their opening four matches of the season will take place away from home. However, a statement released by the club last month stated their confidence in hosting their first home game against Liverpool at the new stadium on 15th September.
The NFL has now issued its own statement to allay fears over Tottenham being unable to host the Seahawks vs Raiders fixture.
'We are looking forward to playing our first game at the magnificent new Tottenham Hotspur Stadium on 14th October,' the statement read. 'Hospitality ticket sales have been strong with inventory selling out within minutes, and general admission sales will commence on 4th September, as has always been planned.
'In the meantime we will retain the option of playing the game at Wembley Stadium should circumstances relating to the new Tottenham Stadium build make that necessary. Any new stadium has an element of timing risk, and our priority has always been to ensure that this great match-up can be played in London on the scheduled date and time.'
There may be aspects of the stadium that will still be incomplete by that 14th October date but all recent communications from the club suggest a strong confidence that the stadium will be ready to host large numbers of people by mid-September.
The NFL has contributed UK£10 million to the cost of installing the retractable, synthetic pitch at the new stadium as well as agreeing to pay a multimillion pound fee for every fixture staged there. Moving the opening game of that contract could lead to the league demanding compensation from the North London club.