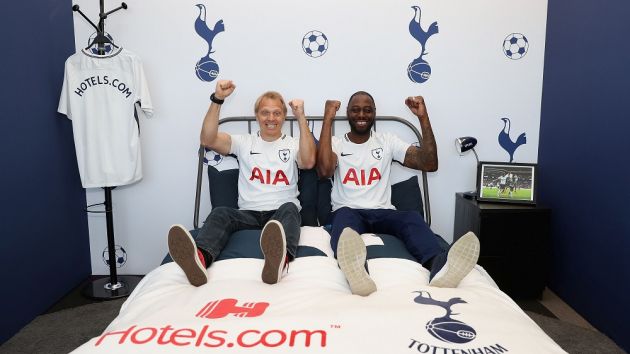 Top-tier English soccer side Tottenham Hotspur have announced a long-term deal with Hotels.com.
The company will serve as the Premier League outfit's official accommodation partner, starting from the 2018/19 season.
Hotels.com will enjoy a brand presence across Spurs' digital signage, including the stadium's LED advertising system, big screens and interior TV network, as well as across the club's website and digital channels.
The brand will also engage directly with Spurs' global fanbase, including the official supporters clubs worldwide.
Club members will be given access to Hotels.com's loyalty programme and will receive discounts on rooms booked through the platform.
Fran Jones, head of partnerships at Spurs, said: "As a club, we are privileged to have millions of supporters across the world who travel far and wide to support the team. This exciting agreement with Hotels.com will make the process easier and more affordable for fans looking for accommodation both domestically and internationally."