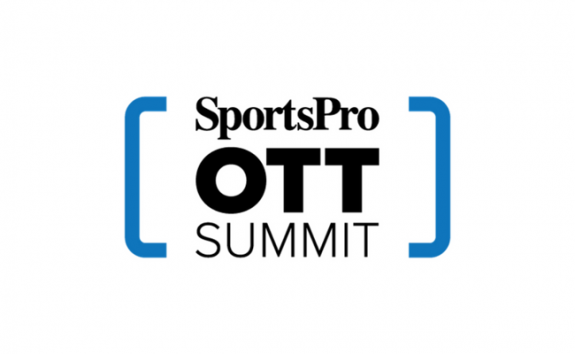 SportsPro, the leading sports media company in print, digital and events, is delighted to announce the launch of the second annual OTT Summit organised with the support of the Olympic Channel.
This year's OTT Summit is being held in the city of the Olympic Channel's global headquarters in Madrid at the Meliã Castilla hotel from 28th to 29th November, 2018. With 500 industry attendees and 65 influential speakers from over 30 countries, the OTT Summit will ignite conservation, relationships and action through two full days of data-led presentations, interactive panel discussions and mission-critical insight into the trends that are redefining the dynamic landscape of sports media.
Attended by sports broadcasters, rights holders, content distributors, social platforms and technology providers from across the OTT value chain, the 2018 summit features keynote speakers and guest presenters from the likes of NBC Sports Group, PGA TOUR, Twitter, YouTube, Turner Sports, NBA and 21st Century Fox.
Staged under the title of 'Live, Direct and Digital: The New Broadcast Reality', the 2018 agenda centres around two key themes, technology and strategy. Discussion topics include:
Protecting premium live sports from streaming piracy
OTT vs linear: New ways to package rights for multiple platforms
Reach vs revenue: rethinking broadcast partnership
Planning the platform journey: from concept to development to profit
How to run a cost-effective production and distribution strategy
Confirmed speakers for the 2018 OTT Summit include:
Eric Black, Chief Technology Officer, NBC Sports Group
Rick Anderson, Chief Media Officer, PGA TOUR
Theo Luke, Head of Partnerships EMEA, Twitter
Ajit Mohan, Chief Executive, Hotstar
Tom Thirlwall, Chief Executive, COPA90
Pascal Hetzschold, Director, Content Protection, Europe & Africa, 21st Century Fox
Matthew Hong, Chief Operating Officer, Turner Sports
Mark Parkman, General Manager, Olympic Channel
Nick Meacham, Managing Director at SportsPro Media, said: ''It's a pleasure to be heading back to Madrid again for our second event, organised with the support of the Olympic Channel. This year's edition will expand in almost every way, with more people, more content and more networking opportunities than last year. At the end of the event, the industry will walk away primed to tackle the biggest change in sports consumption we've seen in a generation.''
Mark Parkman, General Manager of the IOC's global Olympic Channel, said: "The Olympic Channel is delighted to be hosting SportsPro's OTT Summit for the second successive year. The 2017 event served as a highly informative platform for digital media pioneers to discuss the key trends and topics shaping the future of sports broadcasting and consumption, and we look forward to welcoming our colleagues from around the world to Madrid once again."
Watch last year's event highlights below or by clicking here.
To register your interest in attending this year's OTT Summit, please visit www.sportspro-ott.com or contact Will Tubbs, SportsPro's Head of Events Content, at wtubbs@sportspromedia.com.