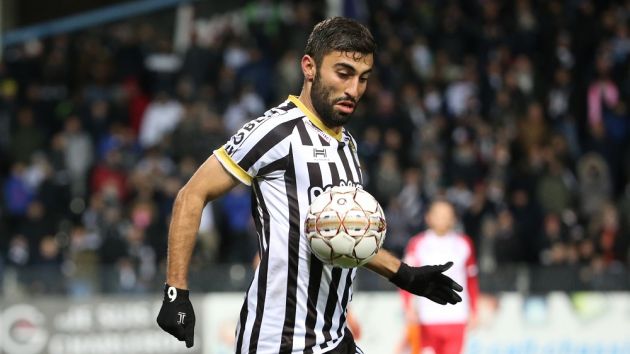 Top-tier Belgian soccer side Sporting Charleroi have agreed a three-year partnership with Kappa.
Under the terms of the deal, the Italian sportswear manufacturer will serve as the official equipment partner and as a major partner of the Belgian Pro League outfit.
The agreement covers the 2018/19 to 2020/21 seasons, and will see Kappa exclusively dress Charleroi's teams, providing sport and lifestyle wear for both on and off the pitch.
Remi Garnier, director of sport at Sport Finance, Kappa's licensing partner in Belgium, said: "To embrace Sporting's adventure is to support a club that is progressing year after year and for which we will use our brand expertise to help the club develop its image and its merchandising activity.
"Kappa wants to become a key player in football in Belgium and the signing of this partnership with Sporting is a strong expression of our ambitions."
Mehdi Bayat, managing director of Sporting Charleroi, added: "We are extremely happy to be able to work with a real brand. Kappa represents a lot in the world of sports equipment manufacturers. The welcome we received from the teams representing Kappa really seduced us. We firmly believe that Sporting Charleroi is a good long-term project."
Sporting Charleroi are currently third in the Belgian Pro League after winning 13 of their 30 games so far this season. They lost 2-0 away against Kortrijk on 11th March, and will travel to take on Standard Liège on Friday.