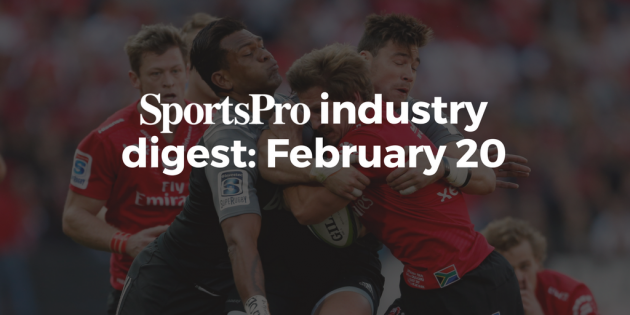 Rugby union: South African Broadcasting Corporation (SABC) has secured inbound and outbound live radio rights to Super Rugby after pay-TV broadcaster SuperSport waived the fees for the southern hemisphere franchise competition.
Earlier this month SABC, South Africa's public service broadcaster, told staff that budget cuts meant they would not be carrying radio commentary for its domestic clubs games but have now reversed that policy after cutting a deal with SuperSport.
"On behalf of all our rugby followers and SA Rugby' I'd like to thank SuperSport for this significant gesture'" said South Africa Rugby president Mark Alexander.
"They have worked with us and the SABC to find a solution to keep rugby on the radio airwaves and the waiving of the rights fee to which they are entitled is a significant step in that process."
"Frankly' it wasn't a difficult discussion'" said Gideon Khobane' chief executive of SuperSport.
"We know and understand the realities of South Africa. Once Mr Alexander asked' we were happy to come to an arrangement."
Table tennis: The International Table Tennis Federation (ITTF) has announced an expansion of its sponsorship agreement with GoDaddy. The digital cloud platform's branding will be featured at sponsored events for a total of twelve ITTF events in 2018.
As part of this year's sponsorship, GoDaddy will also sponsor features on the ITTF's digital platforms for nine events on the Seamaster 2018 ITTF World Tour and three ITTF World Cup events.
Soccer: United Soccer League (USL) outfit, the Las Vegas Lights have announced a multi-year partnership with Skyview Networks, a broadcast technology company. The deal will see the club utlise Skyview's Adview Inventory Management software for their broadcast and multi-media output.
Cycling: Italian bicycle giant Bianchi has announced a new agreement with the newly-professional Eurotarget Vitasana team to become secondary title sponsor and official bike supplier of the UCI Women's outfit.
Triathlon: USA Triathlon is expanding its partnership with 2XU to include cycling apparel, through to 2021. The sports apparel brand has served as the organisation's exclusive compression wear partner and an official training kit partner since 2015.
In the UK, Shift Active Media has announced its new partnership with British Triathlon – the national governing body for triathlon, aquathlon and duathlon. The marketing communications agency will be working on a number of elements for British Triathlon including advertising strategy, content strategy, creative services and copywriting as well as digital design and development.
Motorsport: The National Hot Rod Association (NHRA) has signed Dodge as title sponsor of Mello Yello Drag Racing Series national event at Bandimere Speedway in Denver.
MMA: The ONE Championship has announced a partnership with telecommunications giant, Telenor Myanmar that will launch at ONE: QUEST FOR GOLD, on 23rd February.
Multiple sports: Etisalat has been confirmed as the official telecoms partner of both the Special Olympics IX MENA Games Abu Dhabi 2018 and Special Olympics World Games Abu Dhabi 2019.
Endorsement of the day
It seems Roger Federer's new deal with Mercedes-Benz continues a run of off-court success for the veteran tennis star.
According to la Jugada Financiera, Federer's 'Masters of Pasta' advert for Italian brand Barilla has accounted for more than 31 million views across various platforms since its launch in late December 2017. Federer continues to prove that his personal brand value is only getting better with age.
Our industry digest will update throughout the day as deals break so check back to make sure you do not miss a story