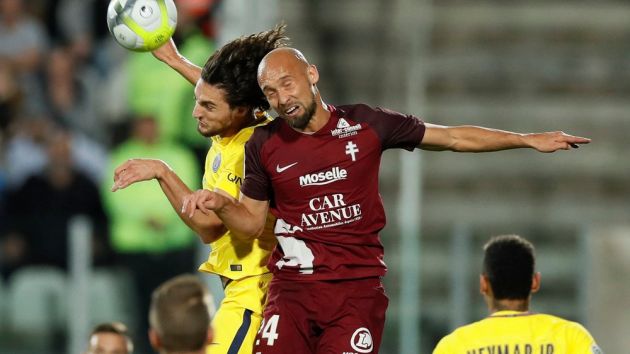 Top-flight French soccer side FC Metz have extended and expanded their partnership with SPIE.
The new deal, which runs until June 2020, will see the multi-technical services firm become the Ligue 1 outfit's pocket sponsor, which means the company's logo will be displayed on the chest of the team's playing shirts above the branding of their kit manufacturer, Nike.
SPIE, which first teamed up with FC Metz in 2014, will now be listed as one of the club's premium partners.
FC Metz remain rooted to the bottom of Ligue 1 despite their 1-1 draw away to Dijon FCO on Saturday. They will be hoping to close the nine-point gap to safety when they host AS Saint-Étienne on Wednesday.