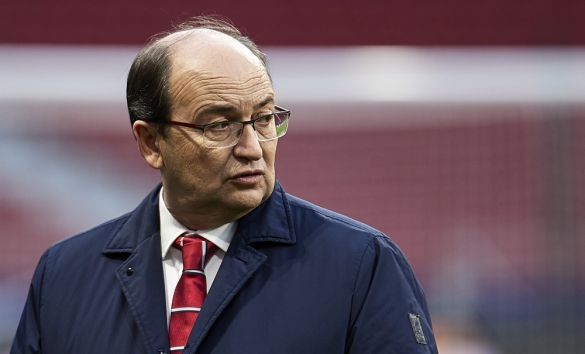 Top-flight Spanish soccer side Sevilla have rejected the Royal Spanish Football Federation's (RFEF) proposal for the final of the Spanish Super Cup to be played as a one-off match in Tangier, Morocco.
The annual Spanish season curtain-raiser is contested by the winners of the previous season's La Liga and Copa del Rey, with Sevilla qualifying for this year's edition courtesy of a 5-0 defeat to league and cup double winners Barcelona in the final of the knockout competition.
The Super Cup has traditionally taken place over two legs at the respective home grounds of the participating teams. This year, however, the RFEF suggested staging the Super Cup as a one-off game at a neutral venue to avoid clashes with Sevilla's qualifying games for the Uefa Europa League, European club soccer's secondary competition, which are due to take place at the beginning and in the middle of August.
Sevilla president Jose Castro (pictured), however, has insisted that the club want the Super Cup to remain a two-legged tie played on 5th and 12th August.
"We rejected the idea of it being a one-off match and maintain that our plan is to play two matches, on the 5th and 12th August, because that's the agreement we made with our fans and season ticket holders," said Castro.
Barcelona, who were reportedly happy to go along with the RFEF's proposal, would prefer the Super Cup to take place on 12th and 19th August. The matter is now likely to be resolved by Spain's council for sport, Consejo Superior de Deportes, which will need to decide whether to stick with the Super Cup's current format or revamp it for this year.