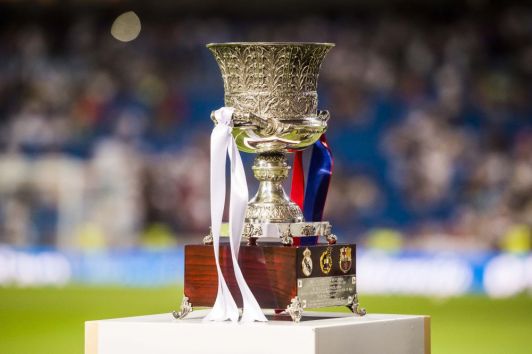 The Spanish Football Association (RFEF) has confirmed that for the first time the Spanish Super Cup will take place in Tangier, Morocco.
The traditional soccer season curtain-raiser between the winner of La Liga – the Spanish top tier – and the winner of the domestic knockout Copa del Rey has always been played as a two-legged fixture.
However, the match will be played out as a one-off fixture this year. Barcelona, who won both La Liga and the Copa del Rey, will face Sevilla, who lost last season's cup final, on 12th August at the 45,000-seater Tangier Stadium.
Sevilla rejected the proposal to make the game a one-off fixture – as it always has been since the competition's inception in 1982. However, the RFEF executive committee stepped in to rule in favour of the change.
Last week, Luis Rubiales, president of the RFEF, said: "It has been a unanimous decision made by the committee to play the Supercup as a single game on 12th August on a neutral ground. The most likely venue will be Tangier.
"We considered other options such as Valencia and Madrid but the financial aspect wasn't there. The temperature in Tangier will be suitable as will the financial aspect."
Barcelona have won the Super Cup on 12 occasions, with Sevilla claiming the trophy once.