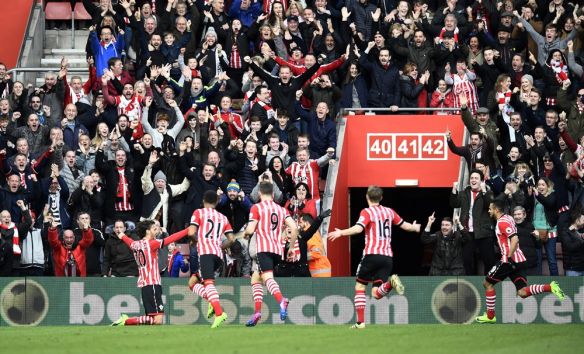 Top-flight English soccer side Southampton have entered a new partnership with The Big Issue, a weekly street newspaper traditionally sold by homeless people.
The collaboration will be geared towards improving the lives of vulnerable adults, and will see a special Southampton edition of the publication sold by vendors throughout the local and surrounding area. The one-off issue will also be distributed as the official matchday programme at the team's opening Premier League game against Swansea City on 12th August.
As part of the scheme, Big Issue sellers will be given the opportunity to enroll in an eight-week employability initiative run by Southampton's Saints Foundation, which will also offer work placements across the club.
Greg Baker, head of the Saints Foundation and community partnerships for Southampton, said: "Southampton is a club built around tradition and family, and this partnership is an exciting way to begin the new season and help drive further positive change amongst our community.
"We're delighted to help provide adults in and around the area with opportunities and skills they need to take the first step towards a fruitful career - whether that be with Southampton Football Club or elsewhere - and we hope to see fans and residents alike get involved with the campaign to support local vendors."
Russell Blackman, managing director of the Big Issue, added: "The joining forces of Saints Foundation and The Big Issue reflects our shared values and commitment to a more equal society, supporting those whose lives have been blighted by poverty and a lack of opportunity. The Saints Foundation does invaluable work supporting adults across the community, tackling social exclusion and raising aspirations.
"The Big Issue looks forward to developing a partnership that will look to harness the passion of the club and its fanbase to inspire, support and further our mission to dismantle poverty through the creation of opportunity."