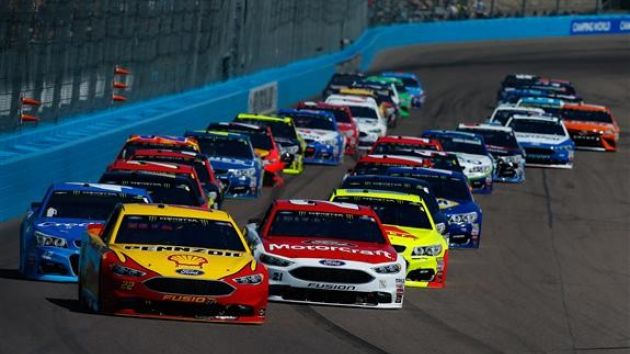 The South Point Hotel, Casino and Spa has renewed its partnership with stock car racing team Richard Childress Racing (RCR) for the 2018 Nascar season.
The hotel will continue as the primary sponsor of RCR driver Daniel Hemric's number 21 Chevrolet Camaro for all 33 races of the 2018 Nascar Xfinity Series season.
The extension will mark the seventh year the venue has partnered with RCR.
The Las Vegas-based hotel first agreed a sponsorship deal with the team in 2012, when it partnered with Brendan Gaughan, son of Michael Gaughan, the hotel and casino magnate who owns the South Point, in the Nascar Xfinity Series and Nascar Camping World Truck Series.
"The South Point Hotel and Casino is excited to be continuing our partnership with Richard Childress Racing in the 2018 season," said Michael Gaughan, owner of South Point. "Watching Brendan carry our colours these past couple of years on the track has been a lot fun.
"We're looking forward to continuing the accomplishments during this coming season with Daniel Hemric. Daniel is a great driver and we know he will represent the South Point well both on and off the track."
"RCR and the Gaughan family have had a special relationship that we're thrilled to be able to continue," said Richard Childress, chairman and chief executive of RCR. "As with RCR, the South Point Hotel and Casino has a rich history in stock car racing and it is a part of our heritage."
The 2018 Nascar Xfinity Series season begins on 17th February at Daytona International Speedway, with the season ending at Homestead-Miami Speedway on 17th November.