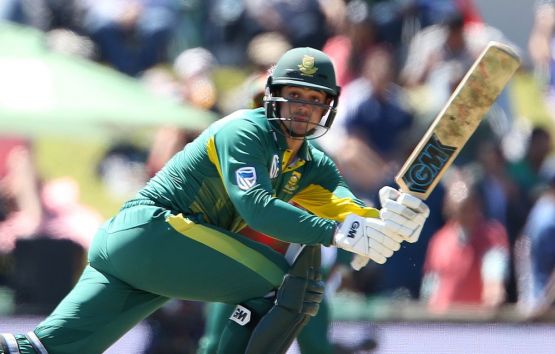 South Africa's proposed Twenty20 cricket competition has suffered a major blow for the second consecutive year, with television network SuperSport pulling out of an equity deal with Cricket South Africa (CSA).
The broadcaster's decision to pull out of the deal will dramatically affect plans for the tournament, which is due to begin in November.
A statement on the channel's website said: 'SuperSport [on Tuesday] announced that it will not be pursuing a proposed shareholding agreement with CSA for its domestic T20 tournament.'
The U-turn comes a month after CSA chief executive Thabang Moroe stated: "We reached finality in terms of the equity deal with SuperSport."
However, this agreement has been cancelled, with SuperSport chief executive Gideon Khobane quoted in a statement as saying: 'We reached an in-principle agreement with CSA regarding co-ownership of this event in June this year.
'Since then' the parties have been engaged in amicable discussions regarding the details of the proposed relationship.
'We have used our best endeavours to reach consensus with CSA around that shareholding model but this has unfortunately not happened.'
Khobane did, however, confirm that the company was still in discussions with CSA regarding live broadcasting the tournament.
According to South African news website TimesLIVE, CSA is planning to go ahead without partners.
The news is the latest setback to hit the tournament, which has already seen its number of teams reduced from eight to six. Last year's edition – due to be called the T20 Global League – was postponed after it was projected by CSA that the competition would lose US$25 million in its first year alone.