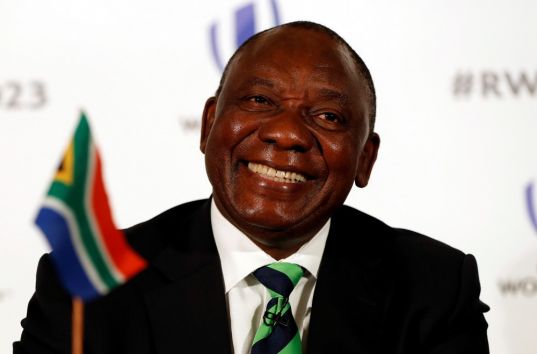 The Rugby World Cup Limited (RWCL) board has unanimously recommended to the World Rugby Council (WRC) the selection of South Africa as the host of the 2023 Rugby World Cup, rugby union's quadrennial global championship for men's national teams.
South Africa, which previously held the event in 1995, faces rival bids from France and bookmakers' favourite Ireland. All three submissions were analysed and evaluated by the RWCL board and received scores based on the council's comprehensive host candidate evaluation criteria, which included factors such as the hosting concept, schedule, infrastructure, and financial and commercial commitments.
The South African bid was awarded the most points by the team of experts and it is now the overriding favourite to host World Rugby's showpiece event. However, voters are still free to opt for any of the three bids.
It is understood that the Rainbow Nation's staging of soccer's 2010 Fifa World Cup, which was a greater success than some had originally expected, impressed the board, with many of the same venues will be used for the proposed 2023 Rugby World Cup.
Furthermore, it is estimated that 38,600 jobs will be created by the tournament and ZAR27.9 billion (US$1.98 billion) will be injected into the South African economy. The South African government has underwritten a US$211 million revenue guarantee to World Rugby.
Nevertheless, the recommendation comes months after the South African city of Durban was stripped of the right to host the 2022 Commonwealth Games, and after the government lifted an earlier block on the South African Rugby Union (SARU) from bidding.
The WRC will now meet on 15th November in London to consider the recommendation and vote on the next host.
This is the first Rugby World Cup host selection to take place following World Rugby's complete redesign of the bidding process, which the organisation believes has encouraged full transparency.
Bill Beaumont, chairman of World Rugby, said: "The comprehensive and independently scrutinised evaluation reaffirmed that we have three exceptional bids but it also identified South Africa as a clear leader based on performance against the key criteria, which is supported by the board in the recommendation.
"I would like to congratulate South Africa on a superb bid and all the bid teams for their dedication and professionalism throughout the process to date. Our colleagues on the World Rugby Council will now meet on 15 November in London to consider the board's recommendation and vote to decide the host of Rugby World Cup 2023."

Independent auditors will oversee the process and the ballot, which will comprise a total of 39 votes, with a simple majority required to select the Rugby World Cup 2023 host.
France last hosted the Rugby World Cup in 2007, while Ireland has never hosted the tournament.