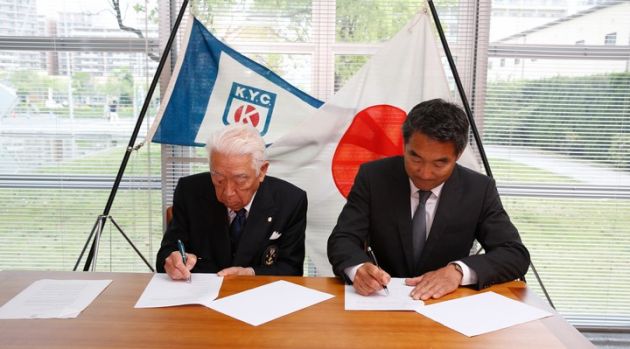 SoftBank Corp. has confirmed it will fund a Japanese challenge for the 35th America's Cup.
The company has teamed up with Kansai Yacht Club - America's Cup rules dictate that all challenges must be routed through a yacht club - with its campaign to be led by Kazuhiko Sofuku, a veteran of four previous Cup campaigns.
Sofuku will be the team's general manager, with the team set to debut later this year during the America's Cup World Series regattas. To help it get started, the team will receive a 'base level of technical assistance' this year from defender Oracle Team USA.
"To lead a Japanese challenge for the America's Cup is a dream come true," said Sofuku, who last competed in the Cup for Nippon Challenge in 1999/2000.
"This is a great opportunity for Japan and for Japanese sailors to get back into the America's Cup game," Sofuku added. "We are planning to build up our team using America's Cup World Series events to recruit and train Japanese sailors for our crew."
SoftBank's Masayoshi Son said: "Taking on this major challenge at the pinnacle of yacht racing matches with the SoftBank Group's aim to be the global number one. We look forward to cheering on Team Japan along with all of their supporters."
The news is a boost to Cup organisers, who have seen the Prada-owned Luna Rossa withdraw in recent weeks in protest at planned changes to boat dimensions. SoftBank Team Japan will line up alongside Ben Ainslie Racing, Artemis Racing, a French team and Emirates Team New Zealand, although the latter's presence remains in some doubt.