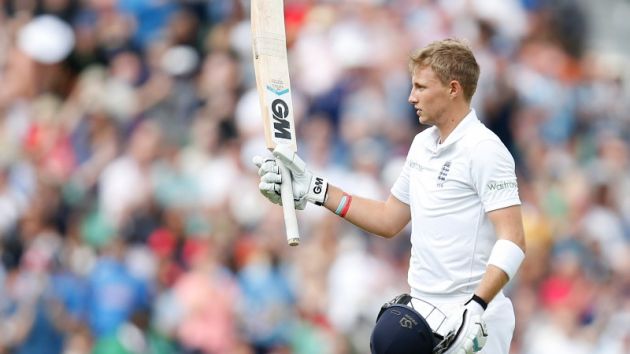 Sky Sports will remain the lead broadcast partner of the England and Wales Cricket Board (ECB) until 2019.
The pay-TV giant has exercised a two-year option on its existing deal with the ECB, which had been set to expire in 2017. It will retain the exclusive live rights to all of England's home international matches, as well as domestic county cricket, on UK television and digital services. The new term encompasses home series against India and Pakistan in 2018 and the Ashes against Australia in 2019. Sky Sports will also air selected England women's internationals and some games played by the England Lions feeder team.
"We're passionate about our commitment to the game," said Sky Sports managing director Barney Francis, "including the men and women's England teams and the county set-up, and we're delighted to extend our partnership with the ECB. Since 2006, our viewers have enjoyed the incredible successes of the England team, including three Ashes victories, winning the ICC World Twenty20 and becoming the No 1 Test team in the world. We look forward to continuing the partnership until at least 2019."
Brian Havill, the acting chief executive of the ECB, added: "We are delighted that Sky have taken up their option to extend their broadcasting contract with the England and Wales Cricket Board to 2019 as it demonstrates their belief in the ECB as well as the international, women's and county game. This decision continues Sky's unwavering commitment to cricket in England and Wales at every level for a further two years.
The decision sees Sky maintain its stranglehold on live TV cricket coverage in the UK in the face of competition from rival BT Sport. Sky Sports also holds the rights to global International Cricket Council (ICC) events until 2023 - including the Cricket World Cup in England in 2019 - and has deals in place with several national boards and T20 franchise leagues like the Indian Premier League (IPL) and Australia's Big Bash League. BT Sport is the UK broadcaster of the Caribbean Premier League.
The news also comes amid reports in The Telegraph that England's 18 county chairmen will use a two-day meeting scheduled for next week to discuss concerns that the lack of live cricket on free-to-air television in the country is affecting participation levels and attendances at matches. Sky has monopolised live coverage of international matches since 2006, with its acquisition of the rights to the IPL - previously held by ITV4 - meaning that no free-to-air broadcaster will air live cricket on television in 2015.
The Telegraph also suggested that Colin Graves, the chairman of Northamptonshire CCC, would be put forward for a five-year term as ECB chairman, with incumbent Giles Clarke moving to the newly created position of ECB president and representing the board at the ICC. Tom Harrison, formerly of IMG, will begin work as ECB chief executive at the end of the month.