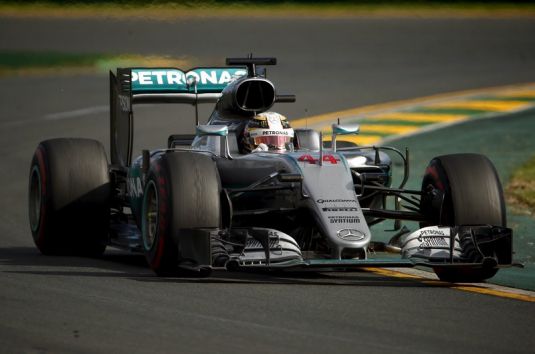 British broadcaster Sky Sports has agreed a new exclusive partnership with Formula One Management (FOM) to show live coverage of every Grand Prix until 2024.
The new agreement, which begins at the start of the 2019 season, will mean that Sky Sports F1 will be - as its slogan proclaims - the home of Formula One in the UK and Ireland. The deal strengthens Sky's hold on the open-wheel motorsport series, the rights to first acquired in 2012, and the pay-tv channel will have a viewing monopoly in the UK for the entire season.
Alongside the dedicated Formula One channel, Sky will show at least two other prime time races live each season on their soon to be launched Sky Sports Mix channel, along with other Formula One content. The British Grand Prix will continue to be shown on a free-to-air basis, as will highlights of all other races and qualifying sessions.
For the first time every race, starting with the 2017 Championship, will be shown in ultra high-definition picture quality.
Sky currently shares live coverage of selected Grands Prix with free-to-air Channel 4, which signed a UK£30 million(US$42.2 million) three-year deal ten live Grands Prix each year, as well as highlights, in January 2016 .
Bernie Ecclestone, chief executive of the Formula One Group said: "I am delighted that we will continue to work together. Sky's commitment to the Sport and standard of coverage is second to none."
Barney Francis, the managing director of Sky Sports, added: "This is a brilliant deal that takes Sky's partnership with F1 to the next level. Since 2012, we have demonstrated unrivalled commitment to F1, offering fans innovations including a dedicated channel and the very best broadcasting talent.
"We are absolutely delighted that we are strengthening our coverage for viewers even further, with live and exclusive F1 from 2019 and the chance to watch in ultra high-definition for the first time from next season. We are pleased to support F1 and look forward to working with them to progress, develop and enhance coverage of the championship during the agreement."